Crypto Raiders Weekly Newsletter 1/3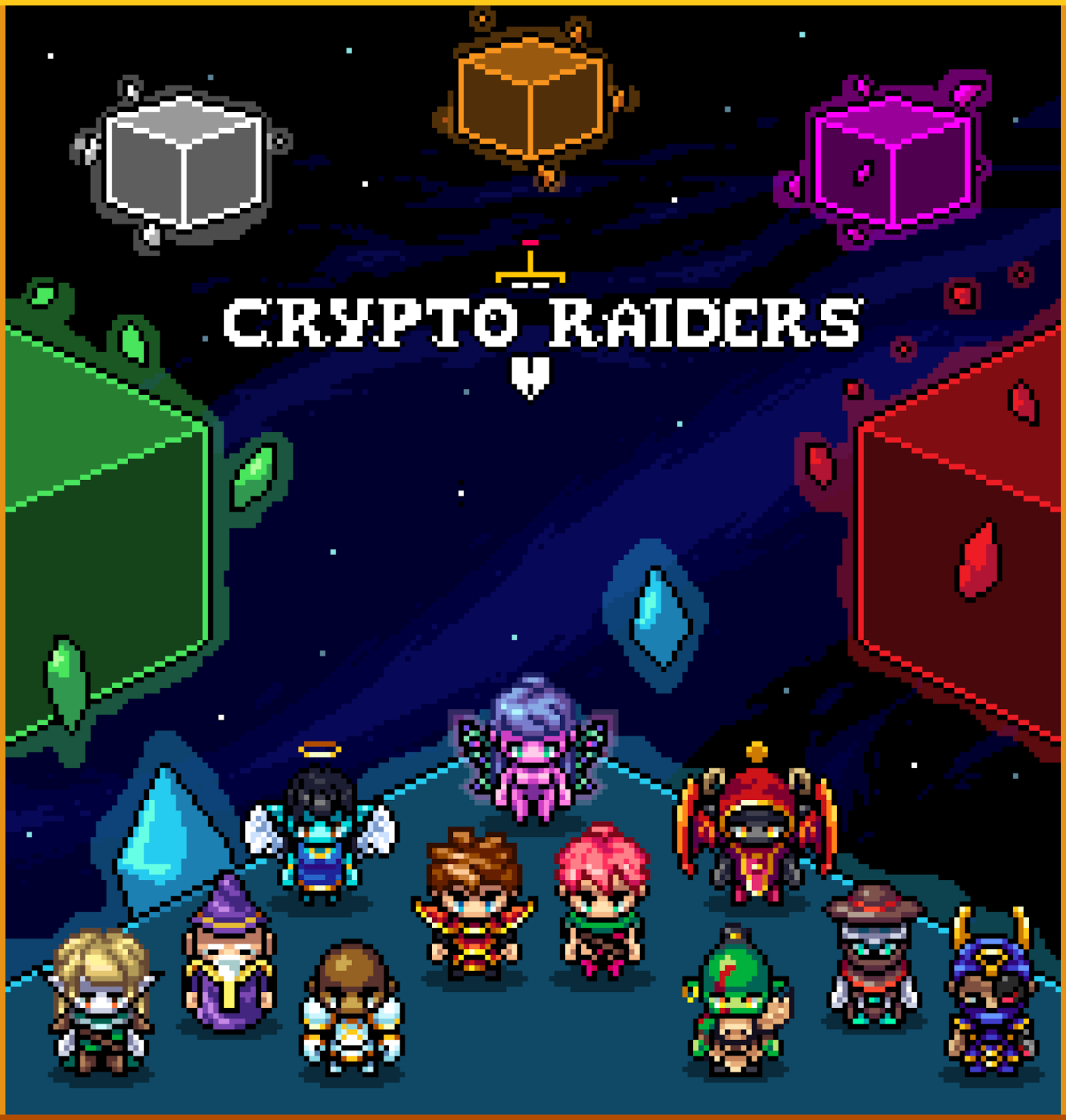 Game News

Quests are launching this Thursday! Mount up and take your Raiders on quests to gather resources for us in the Crypto Raiders Ecosystem. Saddle up!
Are you a developer that wants to build on top of the Crypto Raiders ecosystem? Are you interested in accessing off-chain CR data like item stats, stashes, and combat info? Our Crypto Raiders code monkeys are whipping up a public-facing API for our growing developer community and we'd like to gather some stats to see what data we should provide - this API will be much more granular than what you see on OS, letting your imaginations run wild! Want to build a CR-based card game? An auto-battler? Tammy Tower Defense? We got you fam: please fill out this Google form: https://forms.gle/MhwNzoo1cVre7ECu9
The Drunken Fairy will be opening once again on January 12th! Stop by with your Raiders to recruit another one to your party. Finalized pricing will be published prior to the recruiting event.

Community News

We are looking to add mods, particularly from the EU and SEA regions! Please DM Tyrael for more information.
We adjusted the Discord to have all new players land in #new-players until they reach level 1 in Discord activity. Make sure to stop by and say hi to the newcomers!
Help us get our MOBS collection verified! Post a comment and like/RT this post to get OpenSea's attention!
The Crypto Raiders Team is very excited to announce a $250k grant program to support 3rd party development in the Crypto Raiders Ecosystem in Q1 & Q2 2022. $150k USDC will be allocated to support existing projects, voted by the community & $RAIDER stakers. $100k USDC will be allocated to Crypto Raiders Shark Tank. Teams and Individuals will have the opportunity to pitch new ideas for tools, services, and mini-games. The community & $RAIDER stakers will vote on their favorite ideas. More details in the coming weeks!

Twitter Followers:14536
Discord Members: 14000

Economy News

$RAIDER has been on fire the past week, with the price reaching all time highs and sitting at the price of $8.41
$AURUM has also been on a major hot streak, up to $.0421 at the time of this post
With the large price appreciation and influx of new money to the Crypto Raiders bank, we are now the 9th largest DeFi protocol on Polygon with over $105 million staked between $RAIDER staking and the four LP's

Unique Holders Raiders: 2608
Unique Holders MOBS: 1496
Unique Holders $AURUM: 2078
Unique Holders $RAIDER: 1992
Floor Price Raiders: .19 ETH
Floor Price Gen 1 Raiders: .279 ETH
Floor Price MOBS: .16 ETH
Current price $AURUM: $0.0421
Current price $RAIDER: $8.41
7 day Volume Raiders: 165.87 ETH
7 day Volume MOBS: 78.69 ETH