Crypto Raiders Newsletter 12/12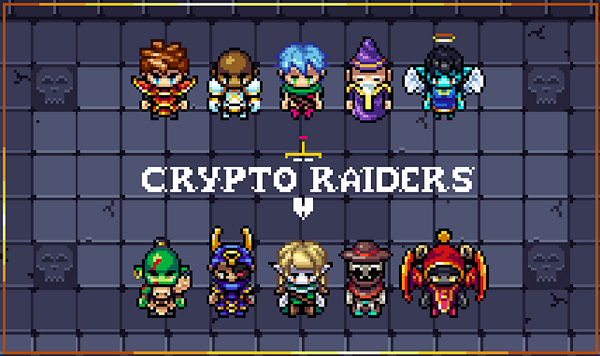 Game News

We just launched a new feature: Auto-Run! Auto-run is a combat logic system that allows players to simulate multiple dungeon runs at one time and get results quickly so they can focus on what they love to do most: mix-max and manage their best raiders for PvP. In order to access the feature, players must defeat the dungeon they would like to auto-run 5 times manually. Each auto-run costs 3 $AURUM and will automatically purchase dungeon keys for you as needed if missing from your stash

We will be launching another dungeon content patch this week. This patch will include our annual holiday dungeon with limited edition loot and two special Helms in the Forge!
Boots will be added to the Forge upon release of our upcoming content patch.

Community News

Our team is working on fixing the PvP flicker bug, and our aim is to have it fixed prior to the Christmas holiday. In the meantime, we are running daily Endless Dungeon tournaments in the meantime with a 30k $AURUM prize pool!

Twitter Followers: 27,973
Discord Members: 21,872


Economic News

There is currently $550k locked in the $RAIDER staking pool, and $1.2 million in the four liquidity pools

Unique Holders Raiders: 5,848
Unique Holders MOBS: 1,598
Unique Holders Mounts: 527
Unique Holders $AURUM: 4,672
Unique Holders $RAIDER: 4,985
Floor Price Raiders: .0042 ETH
Floor Price Gen 1 Raiders: .06 ETH
Floor Price MOBS: .014 ETH
Floor Price Mounts: .029 ETH
Current price $AURUM: $0.0023
Current price $RAIDER: $0.058
7 day Volume Raiders: 0.2781 ETH
7 day Volume MOBS: 0.267 ETH
7 day Volume Mounts: 0 ETH