Crypto Raiders Newsletter 2/14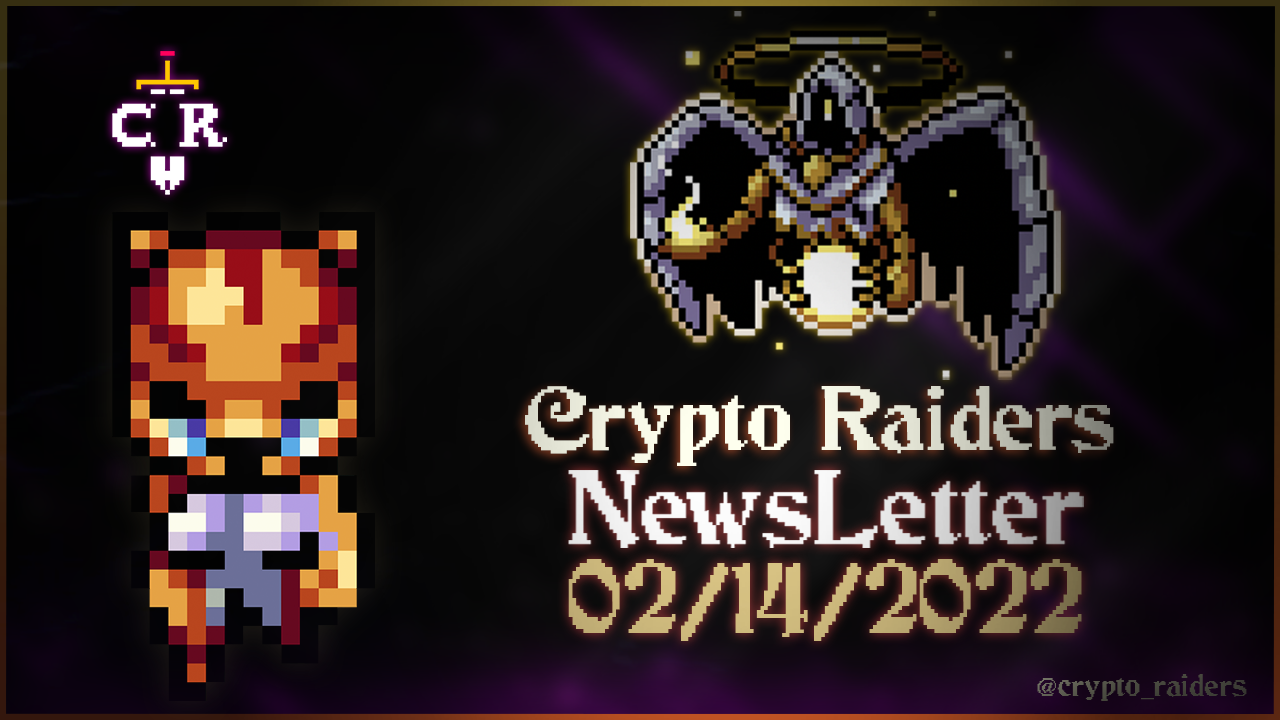 Game News

The Crypto Raiders API was released in a pre-alpha phase this week to two strategic partners. If you filled out the request form and would like to be a part of the pilot program, please DM Excalibur with the email you used to fill out the form, and he will manually grant you an API key.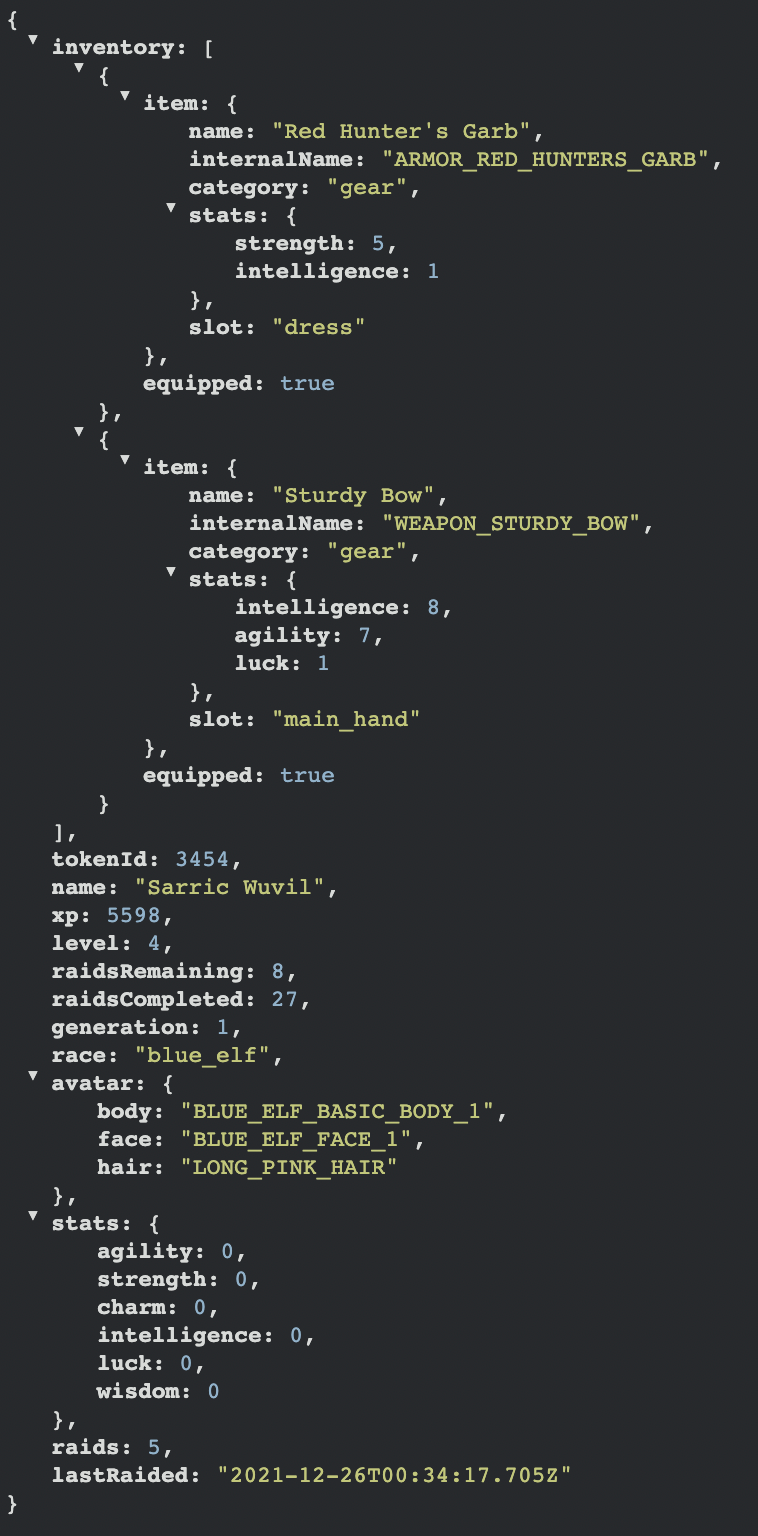 Rings and potions are expected to launch next WENsday, 2/23
A new ilvl system will be launching with Act 2, Dungeon 1 this WENsday.

Community News

We are looking for 50 community members to help us beta test the new server architecture. These community members will be entered into a drawing for 10 MOBS. To sign up as a tester, please fill out this google form. Please note, your Raiders cannot be out questing during the testing period.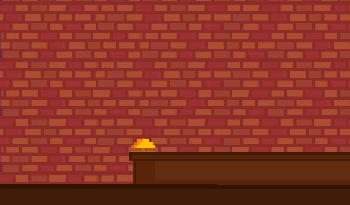 We will be hosting a Twitter Spaces on Thursday afternoon, time will be announced with WENsday update!
After the success of the Level 3 Max Tournament's last week, we will be holding Level 5 Max Tournament's this week! Check out Crypto Raiders on communitygaming.io for times and details.

Twitter Followers: 24,251 (3% increase)
Discord Members: 19,606 (2% increase)

Economic News

We released a new $RAIDER bonding program with Olympus Pro! You can read all the details about the new $RAIDER/$MATIC pool in this blog post by Nat Eliason. He also did an excellent video on the topic with community member and content creator, Lang1y.
We expect to have the $AURUM bridge from game to blockchain completed in the next week.
$RAIDER was down this week to $4.46, but $AURUM maintained its upward momentum sitting at $.0418.
There is currently $42.5 million in the $RAIDER staking pool, and $25 million in the 4 Liquidity Pools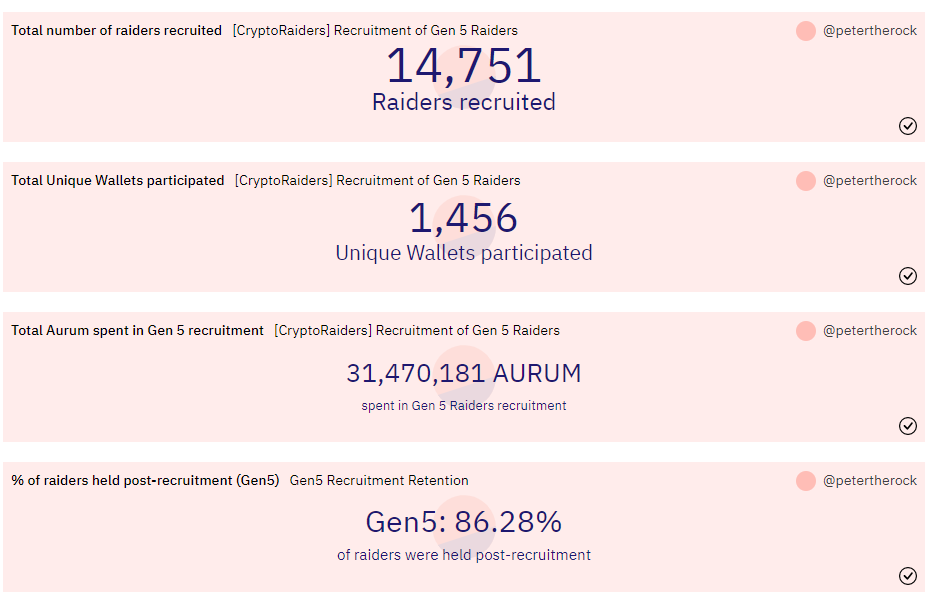 .
Unique Holders Raiders: 4219 (9% increase)
Unique Holders MOBS: 1540 (1% increase)
Unique Holders $AURUM: 3366 (6% increase)
Unique Holders $RAIDER: 3059 (3% increase)
Floor Price Raiders: .039 ETH (61% decrease)
Floor Price Gen 1 Raiders: .32 ETH (9% decrease)
Floor Price MOBS: .17 ETH (7% increase)
Current price $AURUM: $.0418 (3% increase)
Current price $RAIDER: $4.46 (23% decrease)
7 day Volume Raiders: 152.2 ETH (105% increase)
7 day Volume MOBS: 46.58 ETH (61% increase)
7 day Volume Mounts: 10.91 ETH (54% decrease)