Crypto Raiders Newsletter 2/28

Game News

The February Duels Invitational was held on Saturday, 2/26 hosted by Lang1y and FrizofSoul! BakedEnt was the winner of the tournament, with Runnerfive coming in second place. We will be releasing a blog post with winning builds and tournament analysis tomorrow!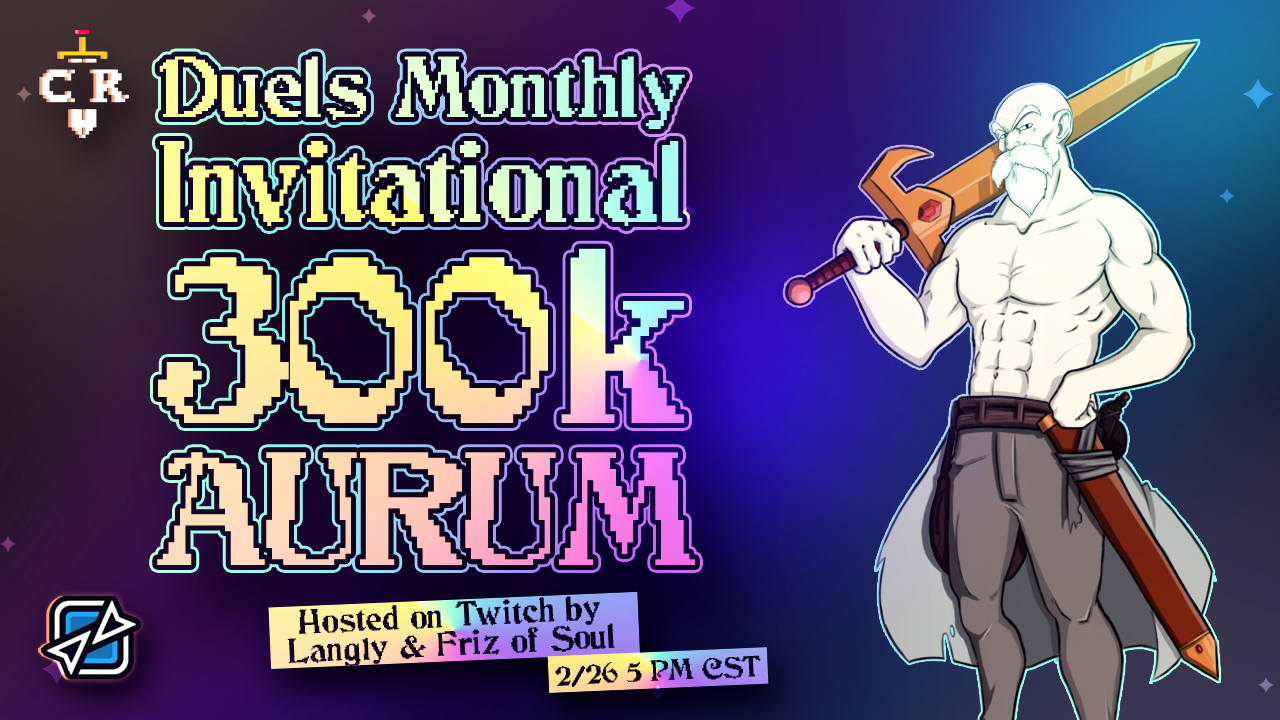 We held our first round of beta testing this week, and collected a lot of great feedback regarding the new server architecture. We are working on completing the server with this feedback in mind, and will be doing other beta testing rounds in the future.
Endless Dungeon is no longer free-to-run, and will reset daily at midnight, CST. All raider will get 1 free Endless Dungeon run per day. Rings, a new item introduced last WENsday, are currently only available in Endless Dungeon!


Community News

We currently have two lore contests running for Mythic Dragon and Legendary Ooze MOBS. You can submit your entries to the council through the two google forms linked above.
We are running a character giveaway in celebration of hitting 25k followers on Twitter! You can enter the giveaway through this Tweet.

Twitter Followers: 25,107 (2% increase)
Discord Members: 19,666 (No change WoW)


Economic News

We added AURUM/MATIC bonds at a rate of 24,000 $RAIDER per week, and doubled the volume of RAIDER/MATIC bonds to 24,000 $RAIDER per week. There will be no other Bond adjustments for at least four weeks.
$RAIDER is up this week to $4.27 after some large buys over the weekend, and $AURUM is slightly down this week to $.0342
There is currently $41.3 million locked in the $RAIDER staking pool, and $23.6 million in the four Liquidity Pools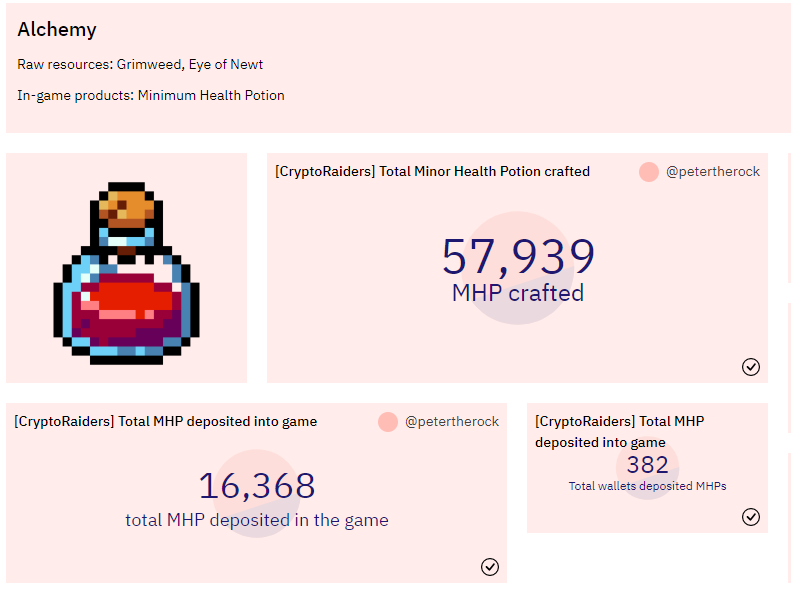 Unique Holders Raiders: 4522 (3% increase)
Unique Holders MOBS: 1547 (1% increase)
Unique Holders $AURUM: 3551 (3% increase)
Unique Holders $RAIDER: 3094 (1% increase)
Floor Price Raiders: .034 ETH (6% decrease)
Floor Price Gen 1 Raiders: .17 ETH (17% decrease)
Floor Price MOBS: .108 ETH (47% decrease)
Current price $AURUM: $.0342 (7% decrease)
Current price $RAIDER: $4.27 (22% increase)
7 day Volume Raiders: 22.53 ETH (51% decrease)
7 day Volume MOBS: 49.79 ETH (5% increase)
7 day Volume Mounts: 4.36 ETH (90% decrease)