Crypto Raiders Web3 Dungeon: Renga Edition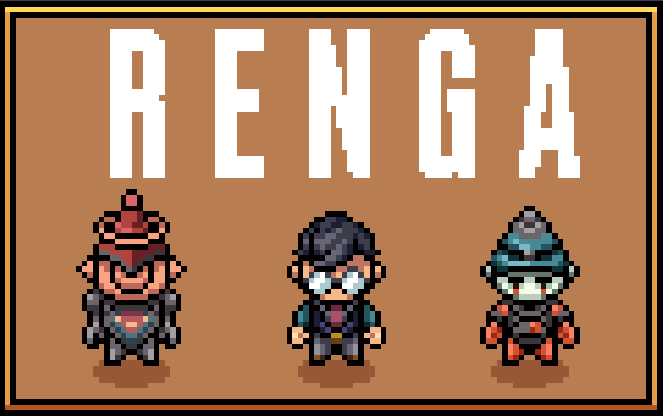 We are excited to announce a brand new Crypto Raiders experience as we begin to build new dungeon experiences in collaboration with and celebrating other Web3 projects. Our inaugural Web3 dungeon experience is inspired by RENGA. Its difficulty aims to be around the beginning of Act 3 and requires two keys to run after free raids. In this dungeon, we are dropping a ton of new, exciting loot and content:

8 RENGA NFTs
3x25 RENGA-inspired Raider skins
Unique RENGA-inspired loot and helm

RENGA Tickets

Entering The Black Box dungeon puts each player closer to collecting the coveted RENGA ticket prize. In addition to our regular loot tables, we are dropping RENGA NFT redemption tickets at a much more limited rate than even our legendary gear. Players who successfully complete The Black Box dungeon on either Normal or Heroic difficulties will have an equal chance at receiving a RENGA NFT redemption ticket as their loot.

There are 8 RENGA NFTs on the line, making the redemption tickets our most limited drop ever. Still, there are many other limited, unique drops to be earned to create excitement for every dungeon run.

Limited Edition Cosmetics

In addition to the RENGA NFT tickets, we're also dropping brand new, limited Raider skin cosmetics. Players who earn the skin ticket will be able to redeem the ticket to transform their Raider into a unique RENGA-inspired character.

Three new skin cosmetics are available, and each ticket corresponds to a different skin. From left to right on the above banner, the skins are Robot Archetype, Agent Archetype, and Samurai Archetype. With only 25 of each skin (a total of 75 RENGA-inspired skins), the cosmetic will be even more rare than our rarest races, the Dark Elf, Skeleton, Cyborg, and Fairy.

Players who earn a skin ticket as loot will only be able to redeem the skin on the Raider that found the ticket.

New Loot in Dungeons and Forge

While the above loot and prizes on the line are more than enough to be excited, we wanted to also offer the chance for players to be excited for unique drops in each successful run of The Black Box. Like our previous special event dungeons, we're dropping new, unique loot!

New dungeon loot inspired by RENGA:


In addition to the loot dropped in dungeons, players will also have a chance to receive a unique helm at Kip's forge. Every time players use the forge, there will be a chance that the item will be a Winged Bowler. Winged Bowlers will have the same stats, rarity, and ilvl as the item they would have received but in the guise of a unique RENGA-inspired item.

Join the Raid

If you haven't started raiding yet, now is the time! Pick up a Raider on OpenSea (we recommend at least level 8 to immediately participate in The Black Box dungeon), and join the Discord for tips on how to grind and gear up.