Crypto Raiders Newsletter 3/7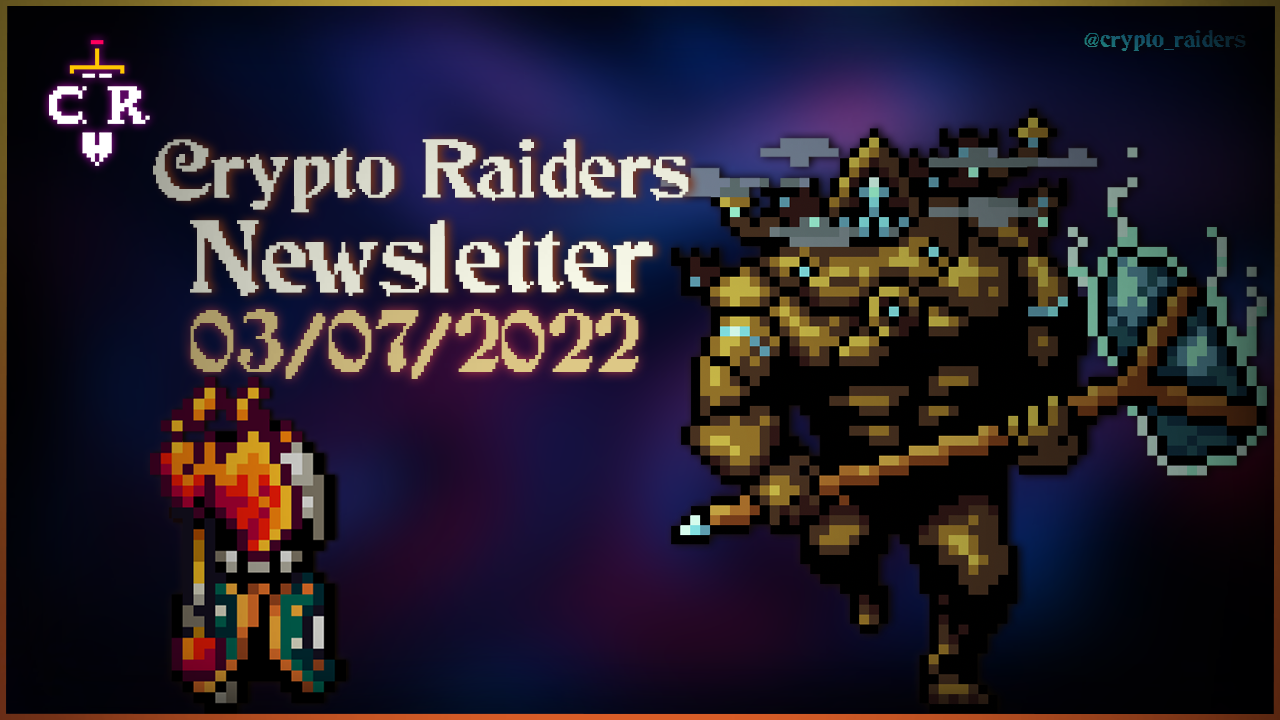 Game News

Act 2, Dungeon 2 is launching this WENsday, 3/9!
We launched the game to blockchain bridge for $AURUM withdrawals! This is a key feature which is a precursor of our play & earn mechanics.

We are conducting our final rounds of server-side beta testing tomorrow! Once completed, this will allow us to move forward with important updates like MOBS passive earnings, and $AURUM rewards in dungeons in the near future.


Community News

Our first permadeath PVP tournament is starting on March 10th! 64 Raiders will battle it out to the death in our Power Leveling Tournament, featuring a 25k USD prize pool. There are 27 spots open to the community via raffle, and 8 spots open to Duels Alpha Invitational POAP holders. You can read all the details and find out how to enter in our blog post.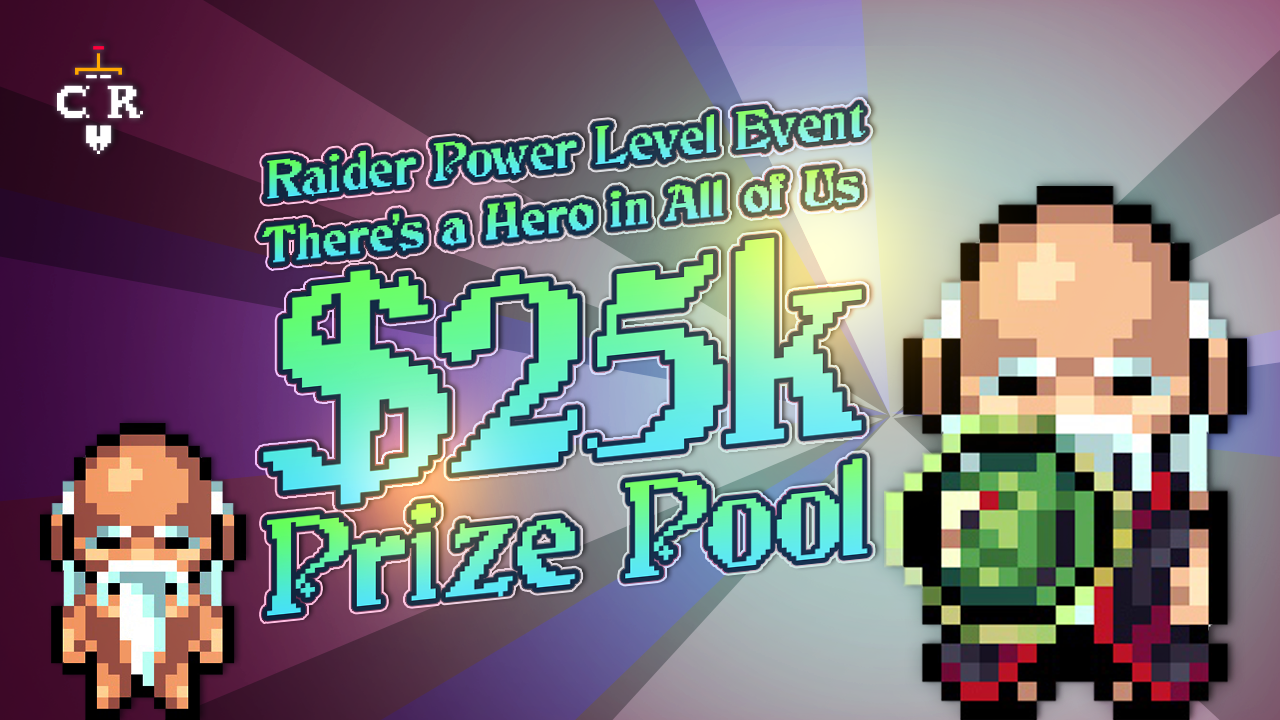 We will be hosting a community poker night this Saturday, 3/12! There will be an NA friendly timeslot, and an EU friendly time slot. We will announce the specific times later this week!

Twitter Followers: 25,508 (2% increase)
Discord Members: 19682 (1% increase)


Economic News

We made the decision to extend the recruiting cycle for Gen 6 recruitments from 28 to 42 days, with the cooldowns being extended 3/7 at 2 PM CST. You can read more notes about this change in the post from Nat below.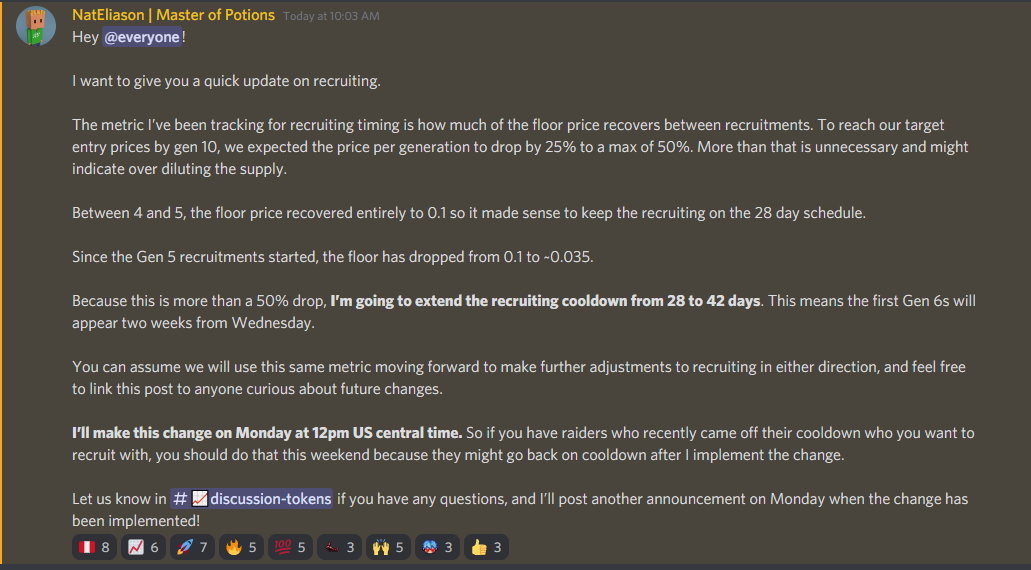 We've partnered with Market.xyz to create a lending pool for $RAIDER and $AURUM, along with other major tokens like ETH, MATIC, USDC, and MAI. You can read all about this addition to the CR DeFi Ecosystem in our blog post.
There is currently $35.7 million staked in the $RAIDER solo staking pool, and $21.4 million staked in the four liquidity pools.

Unique Holders Raiders: 4,628 (3% increase)
Unique Holders MOBS: 1560 (1% increase)
Unique Holders $AURUM: 3618 (2% increase)
Unique Holders $RAIDER: 3069 (1% decrease)
Floor Price Raiders: .03 ETH (12% decrease)
Floor Price Gen 1 Raiders: .14 ETH (18% decrease)
Floor Price MOBS: .13 ETH (21% increase)
Current price $AURUM: $.0334 (3% decrease)
Current price $RAIDER: $3.73 (13% decrease)
7 day Volume Raiders: 32.46 ETH (44% increase)
7 day Volume MOBS: 17.27 ETH (65% decrease)
7 day Volume Mounts: 5.05 ETH (16% increase)