Endless Dungeon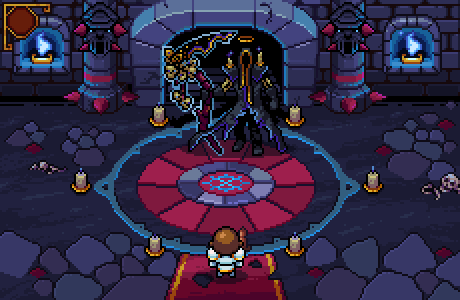 Endless Dungeon
Enter the Endless Dungeon daily to grind through level after level. It's not a question if they beat you, but when. Launching Jan. 19th.

Endless Dungeon with Endless Rewards
MOBS Utility
Daily Entry
Alpha Test & Rewards
Join Discord and join the fight
Enter the Dungeon

Don't expect to come out unscathed when you enter the Endless Dungeon. Starting next WENsday, each Raider will have a daily entry into the dungeon where they fight MOB after MOB.

Each level has a MOB to beat. If you are fortunate enough to beat it, the MOBS will grow in difficulty. You will get to choose from 2 out of 6 buffs for your Raider after each level you beat.

Wen MOBS?

With the release of Endless Dungeons, we are excited to utilize MOBS as originally designed. MOBS will appear in each level, and the owner of the MOB that defeats the Raider will receive $AURUM automatically in their stash.

All MOBS will take part in this experience regardless of rarity. However, the deeper into the dungeon a player goes, the higher chance Raiders will have of encountering stronger enemies.

While MOB rarity will be weighted according to the dungeon floor, it will still be random overall. The RNG means that your Mythic has a chance to swoop in at the first dungeon floor and wipe a Raider clean, but a Fodder also has a chance to be at a later floor when a Raider is near the end of its health. This provides opportunity and utility to all MOBS.

Play for Free Every Day

Log in daily to try again and again to get further along in the Endless Dungeon. Daily access to Endless Dungeons means keeping users engaged in dungeon-crawling whenever they want, regardless of how many Raiders they may have!

Each day provides a new chance to get further and reap higher-tier rewards. Additionally, you can spend keys to enter the Endless Dungeon over and over again until you've gotten that legendary sword you were after…or you've taken enough of a beating.

The launch of Endless Dungeon will not have a perma-death function, so you may "safely" enter.

Alpha and Rewards

There will be no loot rewards for the first two weeks of Endless Dungeon as we calibrate the loot table.

However, during this two-week test, massive prizes will be awarded to those who travel deepest into the Endless Dungeon.

1st Place: Mythic MOB
2nd Place: Legendary MOB
3rd Place: Epic MOB

The remaining top 100 finishers will have a chance to win:

10 Rare MOBS
25 Uncommon MOBS

Additionally, ANY player who beats at least level 1 of Endless Dungeon will have a chance of winning 25 Fodder MOBS.

Join the Fight

We're excited to bring this new gameplay and allow MOBS to start earning! So join the Discord, and purchase a MOB to earn passive $AURUM or a Raider to join the fight.