Crypto Raiders Weekly Newsletter 1/17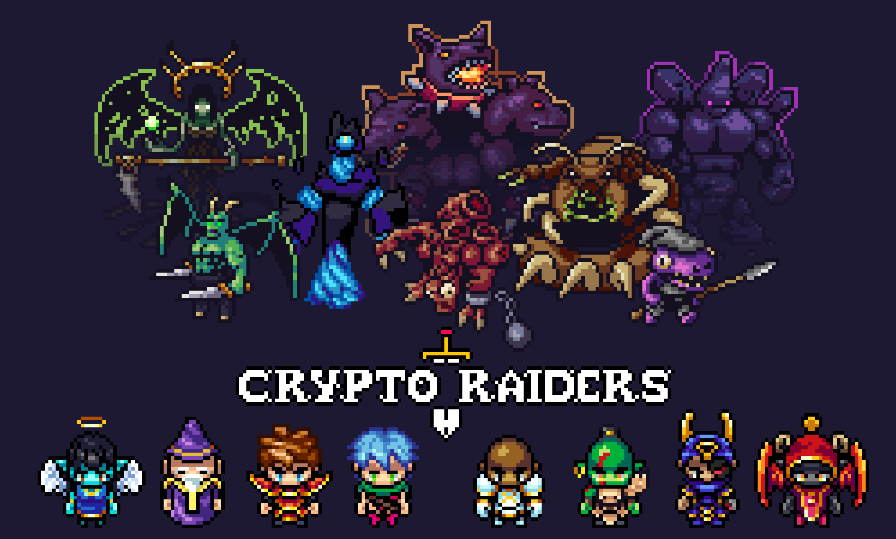 Game News

A new game mode is launching this WENsday, 1/19 - Endless Dungeon! This will be the first feature of MOBS utility and a game mode that is playable daily. During the two week testing period, we will be giving away MOBS to the top Raiders and MOBS in the game mode, with the top prize being a Mythic MOB, currently at a 19 ETH floor. You can read all the details in our blog post and check out this trailer to get a sample of what it will look like!
Quests are live again, and we added a new one to the game, "Newt Slayer". The new quest introduces a new material into the game, Eye of Newt!
Recruiting is now open indefinitely! After recruiting a Raider, your Raider will be able to recruit again in 28 days. You can read the details on this announcement in our Discord.


Community News

We are doing a Gen 3 Orc giveaway in celebration of hitting 20k followers on Twitter! You can enter here!
Crypto Raiders Co-Founder Sophisticated Art Speculator did an excellent Twitter Space with Brycent highlighting the project and roadmap, you can listen to it here!
Twitter Followers: 20195 (11% increase)
Discord Members: 17655 (7% increase)


Economic News

$RAIDER continued in a pullback to $4.53 after it's sharp run up in the previous weeks.
$AURUM had a pullback today to $.0351 after above $.04 for the majority of the previous week.
There is $42 million locked in the $RAIDER staking pool, and $24.5 million staked in the four Liquidity Pools.

Unique Holders Raiders: 3088
Unique Holders MOBS: 1529 (2% increase)
Unique Holders Mounts: 1514 (1% decrease)
Unique Holders $AURUM: 2755 (12% increase)
Unique Holders $RAIDER: 2874 (1% decrease)
Floor Price Raiders: .085 ETH (58.5% decrease)
Floor Price Gen 1 Raiders: .455 ETH (17% increase)
Floor Price MOBS: .29 ETH (73% increase)
Current price $AURUM: $0.0351 (10% decrease)
Current price $RAIDER: $4.53 (22% decrease)
7 day Volume Raiders: 245.83 ETH (28% increase)
7 day Volume MOBS: 119.42 ETH (24% increase)
7 day Volume Mounts: 23.32 ETH (59% decrease)