A Very Raider Christmas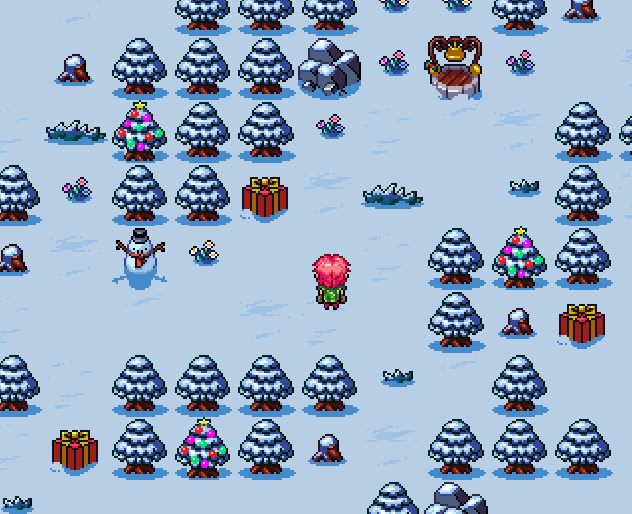 Stop the Ghosts of Christmas Past, Present, and Future, and keep the holiday spirit alive with Christmas-themed loot starting next reset, December 15-29.

Holiday Event

All through Auershire, among Yuletide festivities and holiday cheer, the villagers are hanging around under the mistletoe, enjoying each other's company at parties, or otherwise sat cozily by the fire.

But out in the midnight snowfall of the forest, the Ghosts of Christmas Past, Present, and Future manifest in order to plunge the world back into darkness. While separated, the Ghosts are weaker, but as the holidays go on, they will combine powers to become stronger and harder to defeat.

In an effort to foil their nefarious plans, Raiders must destroy the evil Ghosts individually before their powers can imbue within each other, thus making them unstoppable.

Schedule

Starting December 15th, the Ghosts will roam and wreak havoc, and they will get stronger. Lower-leveled Raiders will be able to take on the Ghost of Christmas Past, but only the bravest and strongest of Raiders can take on the Ghost of Christmas Future.

Throughout the holiday event, Raiders will be able to take on these unique and limited-time bosses. The challenge will occur in progression of difficulty to allow Raiders of varying levels to have a chance at some unique Christmas-themed loot.

Part I: Ghost of Christmas Past

Part II: Ghost of Christmas Present

Part III: Ghost of Christmas Future

We are providing the sequence of their appearance and difficulty, but it is up to the community to figure out when each one is active, their ranges of difficulty, and the varying loot tables.

Spreading Holiday Cheer

While the Ghosts aim to destroy the holiday cheer, the Crypto Raiders team wants to mitigate their efforts. So, we are doing a giveaway throughout the duration of this special event!

If you participate in the Christmas dungeon, then you get entered for a chance to win a MOB from a pool of:
3 Legendary
5 Epic
10 Rare
15 Uncommon
25 Common
25 Fodder
The giveaway will occur on a per-Raider basis, so all you have to do is run the Christmas dungeon. Each Raider you own that runs this limited-time dungeon provides you with an extra chance to win! So run your raids, keep vigilance for new Christmas bosses and loot, and stay safe. Oh, and merry Christmas.