Crypto Raiders Weekly Newsletter 12/13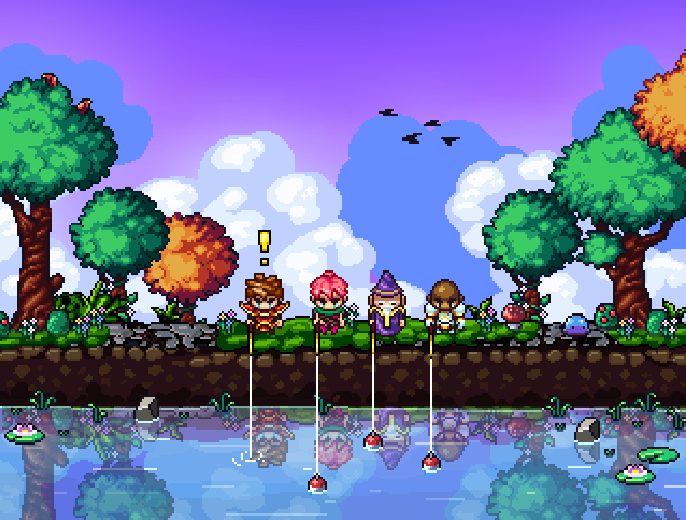 Game News

The $AURUM bridge is now completed and live! You can transfer $AURUM into your in-game wallet and purchase Dungeon Keys (dungeon resets) and Scrolls of Knowledge (stat resets).
Dungeon resets now cost a variable amount of Dungeon Keys per additional run, ranging from 1-3 based on the difficulty of the dungeon.
The special event Christmas Dungeon will be launching on 12/15 with the WENsday update. There will be three different bosses, with rotating loot with each new boss.
We are holding a contest to help create the lore for three mythic mobs! Winning submissions will be added to the Bestiary. You can check out the details in this Discord post.


Community News

Join us Friday night at 8:30 PM CST for Christmas Karoake! Ruygye will be hosting, with confirmed performances from The Pickle, Szerro, Tina, and many more. If you would like to sing a song, please fill out this form.
The Duels Alpha Invitational Tournament will be held this Sunday at 2 PM CST! Join us on stream for giveaways, interviews and commentary from members of the CR team, and a special NFT for attending the event.
Check out this incredible Crypto Raiders trailer made by @Satoshi!

Discord Members:  12730
Twitter Followers: 11056

Economy News

$RAIDER price down to $1.76 and $AURUM down to $.0234 after a tough week in the crypto market where most coins were substantially down.
Bank has $14.4 million $RAIDER staked and $9.4 million staked in the 4 liquidity pools

Unique Holders Raiders: 2297
Unique Holders MOBS: 1524
Unique Holders $AURUM: 1744
Unique Holders $RAIDER: 1301
Floor Price Raiders: .058 ETH
Floor Price Gen 1 Raiders: .144 ETH
Floor Price MOBS: .059 ETH
Current price $AURUM: $0.0234
Current price $RAIDER: $1.76
7 day Volume Raiders: 21.66 ETH
7 day Volume MOBS: 11.25 ETH