CR Weekly Newsletter 10/25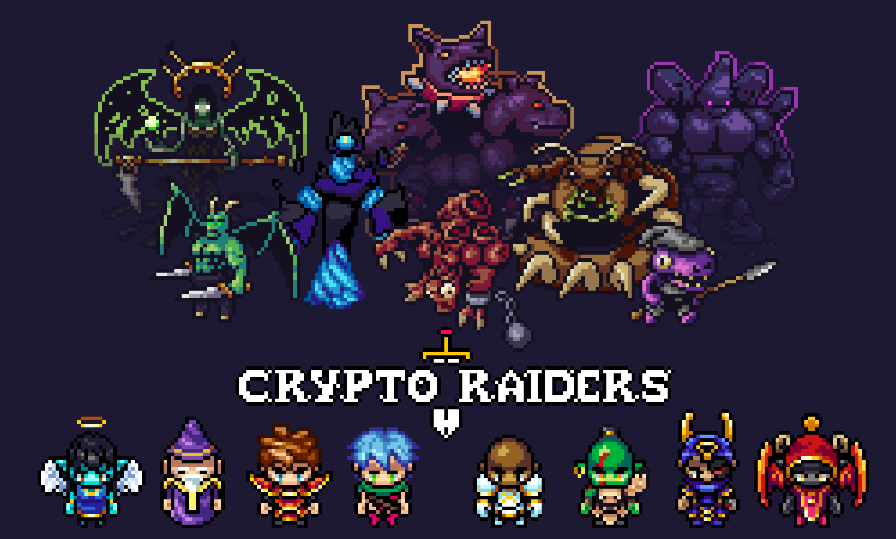 Hey Raider Fam! Welcome to the first installment of the Crypto Raiders Weekly Newsletter. This Newsletter will be published weekly on Mondays and will include some quick updates on things happening in the Crypto Raider Universe, along with some project metrics that we think the community will find important. As always, your feedback is welcome and appreciated; if you would like to see additional topics covered in the newsletter, let us know!

Game News

All Hallows' Eve Event - Jack the Carver will be available to battle until November 6th in a special dungeon "Don't Fear the Reaper"
Raid for a chance at limited edition loot!
MOBS art was partially revealed on Friday, 10/22. Refresh metadata on OpenSea to see if your MOB art is ready!
Crypto Raiders Genesis Music Soundtrack - The final round of voting has begun! You have until Friday, 10/29 at 11:59 PM PST to get your votes in! Check out the playlist here: https://soundcloud.com/crypto-raiders/sets/cr-genesis-soundtrack-voting


Community Updates

Fireside Chat on Twitter spaces 10/26 at 4:30 PM CST! Join SAS, Tyrael, Ruygye, and other members of the CR team for project updates followed by a community Q&A
Poker Night on Friday 10/29 at 8:00 PM CST! Join us for a night of hanging out with CR friends and playing poker. Prizes will be supplied by CR and entry will be free. More details and signup sheet coming out this week!
Twitter Followers: 8391
Discord Members: 10619


Economy Updates

Current price of $RAIDER is $1.31, up significantly from $0.82 a week ago.
The current price of $AURUM is $.023, up slightly from $0.022 a week ago.
There's $4m of liquidity for $RAIDER/MATIC trades, and $2.8m of liquidity for $AURUM/MATIC transactions
There's $12.9m of Total Value Locked in the Raider Bank, including $7.49m worth of $RAIDER tokens locked for an average of 10.3 months.
AURUM resets for dungeon runs have now been in place for a week and a half, with an average around 200,000 $AURUM, or $4,600, spent per day on resets.

Unique Holders Raiders: 1727
Unique Holders MOBS: 1541
Unique Holders $AURUM: 1445
Unique Holders $RAIDER: 1119
Floor Price Raiders: .112
Floor Price MOBS: .055
Current price $AURUM: $.023
Current price $RAIDER: $1.31
7 day Volume Raiders: 22.03 ETH
7 day Volume MOBS: 9.28 ETH