Crypto Raiders Newsletter 3/21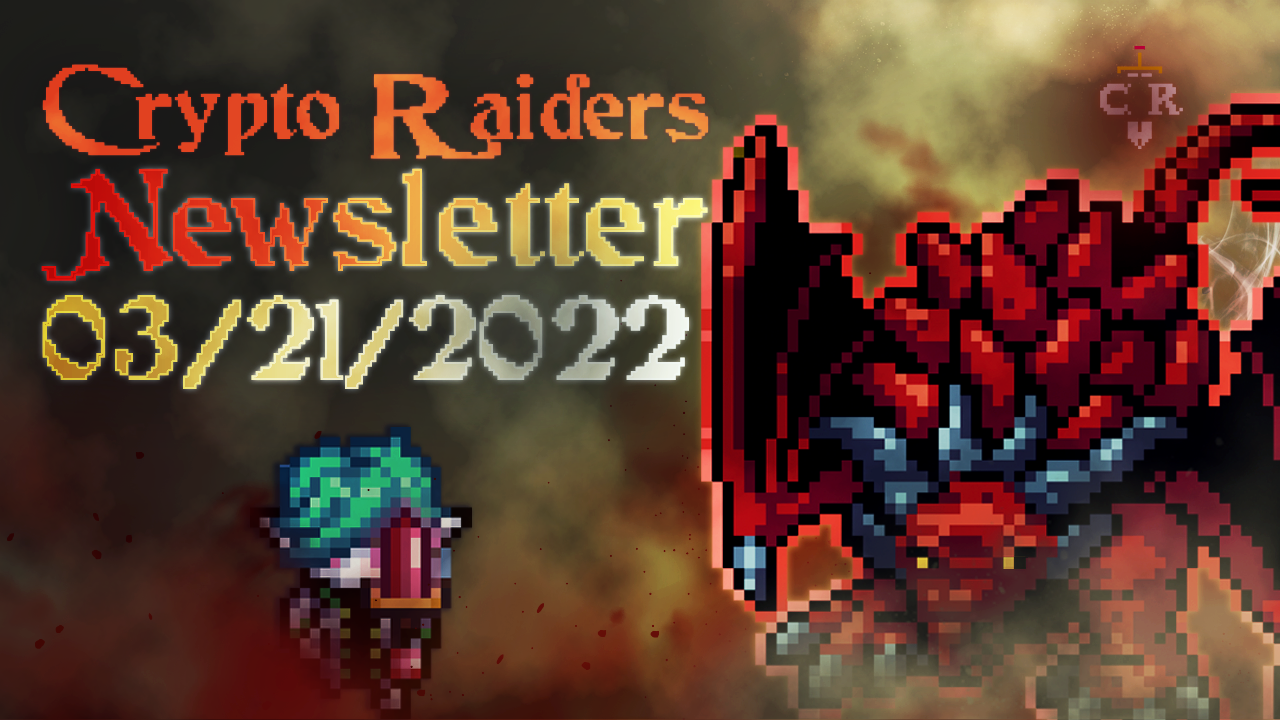 Game News

The Permadeath Power Level Event Finals was hosted on 3/19, and TomoeDaewone was the victor! If you missed the stream, you can check out the VOD on our Youtube. We will be hosting another permadeath tourney in April. All POAPs for the event were sent out this evening, make sure to check the "Hidden" tab on your OpenSea profile to see it!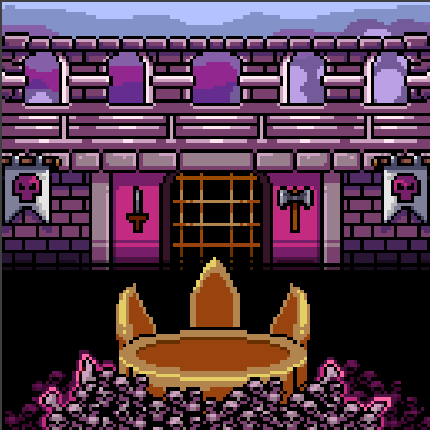 A new item slot, Necklaces, are planned for release on WENsday.

Abilities implementation is underway, and we expect to enter closed testing next week.
If you own MOBS but no Raiders, make sure to create an account on our website, and attach your wallet to it! $AURUM rewards/item drops for killing Raiders will be dropped in the stash, in-game.

Community News

Interested in participating in a Guild vs Guild duels tournament? Rules require a minimum of 4 players per Guild, and would contain a variety of duel formats to be played to determine the winner (Classic Duels, max uncommon items, Endless Dungeon, etc). If interested, let us know through this signup form.
We will be hosting a League of Legends tournament on Friday, 3/25 at 8:00 PM CST! You can sign up through this Google Form. Each member of the winning squad will receive 2,000 $AURUM, and we will stream the event live on the Crypto Raiders Twitch.
Twitter Followers: 25,864 (1% increase)
Discord Members: 19,770 (1% increase)

Economic News

Recruiting is likely to be postponed again for at least one week. Nat will be providing a further update prior to WENsday.
There is currently $31 million staked in the $RAIDER staking pool, and $20.2 million in the four Liquidity Pools.
Unique Holders Raiders: 4,879 (2% increase)
Unique Holders MOBS: 1,570 (1% increase)
Unique Holders $AURUM: 3712 (2% increase)
Unique Holders $RAIDER: 3106 (2% increase)
Floor Price Raiders: .027 ETH (13% decrease)
Floor Price Gen 1 Raiders: .184 ETH (4% decrease)
Floor Price MOBS: .105 ETH (16% decrease)
Current price $AURUM: $.0291 (7% decrease)
Current price $RAIDER: $3.25 (2% decrease)
7 day Volume Raiders: 16.39 ETH (39% decrease)
7 day Volume MOBS: 6.36 ETH (80% decrease)
7 day Volume Mounts: 1.83 ETH (60% decrease)