Crypto Raiders Newsletter 4/18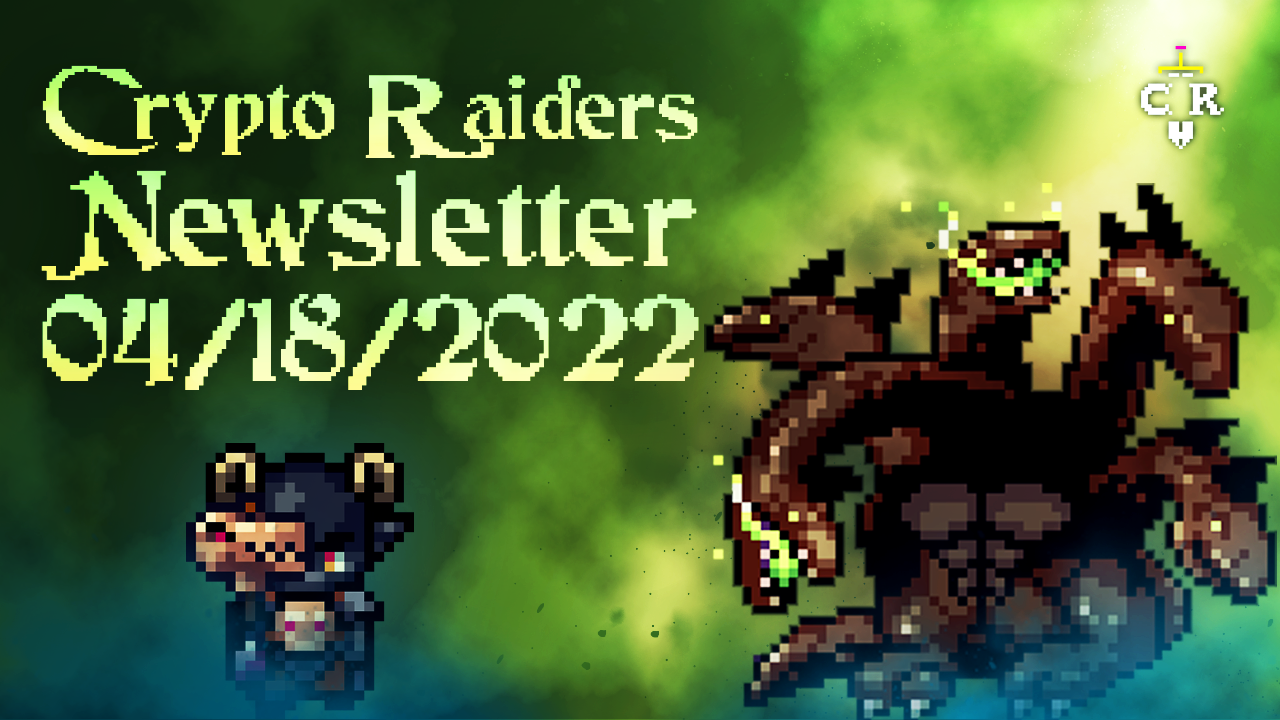 Game News

We announced the Raider International '22, a $1 Million Dollar minimum guaranteed prize pool tournament with 2,500 participants. The tournament will be held in July 2022, with different levels of battle passes available to mint in $AURUM. You can find the details of the announcement in the screenshot below!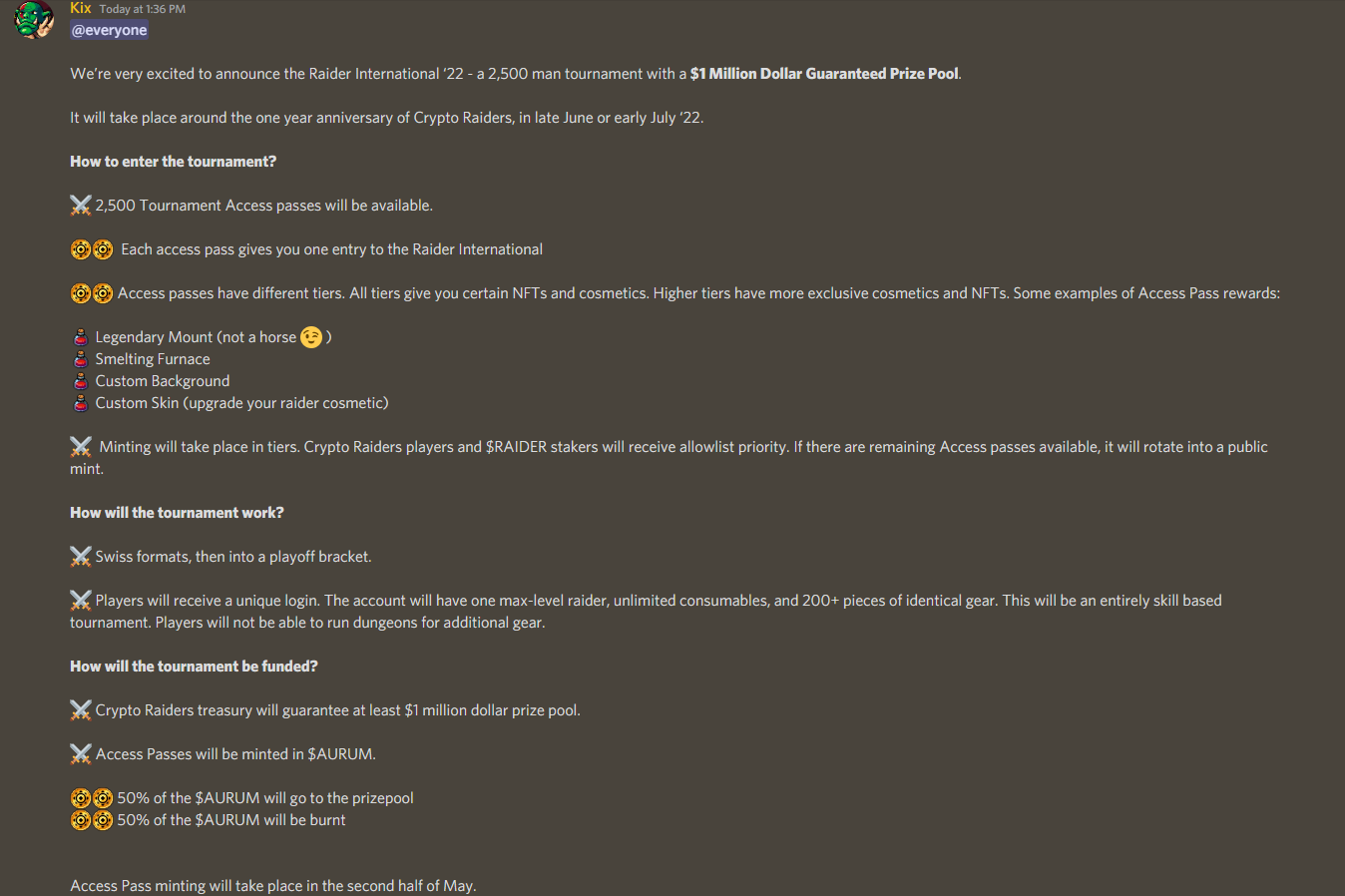 We made an adjustment to the ilvl UI that bumped up ilvl's by 10 - this did not change the power/stats on any weapons and was only a visual change.  Laz also now purchases items level 20 and up!
Crypto Raiders and the founding team were featured in a couple of different news outlets this week; first a written article by Dean Takahashi from Venturebeat magazine, and a podcast interview by Clement from France Crypto.
Community News

We are officially a Twitch affiliate! Our push to partner was successful as well; we hit all metrics required and are submitting our official application to Twitch this week. Wen emotes?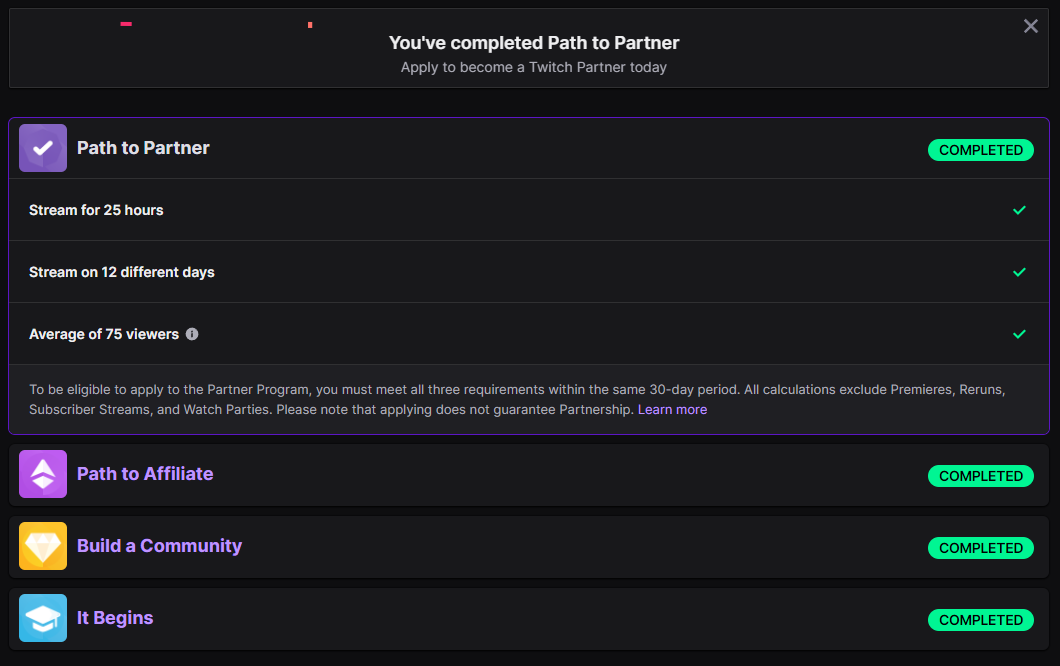 We have our second governance protocol vote ready for the community, and it will go live on 4/19 on the econ site! The vote is: What should the starting town in the overworld be named?
Dellsmere
Goldmire
Portwynn
Make sure to submit your vote before closing on Friday, 4/22 at 11:59 CST!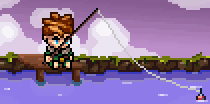 Join Lang1y and Kix this Thursday for the Council of Elders podcast at 7:00 PM CST on Twitch!
We are now on Spotify! You can listen to all of our Crypto Raiders podcasts here. Game Music and previous music competition submissions are being uploaded this week.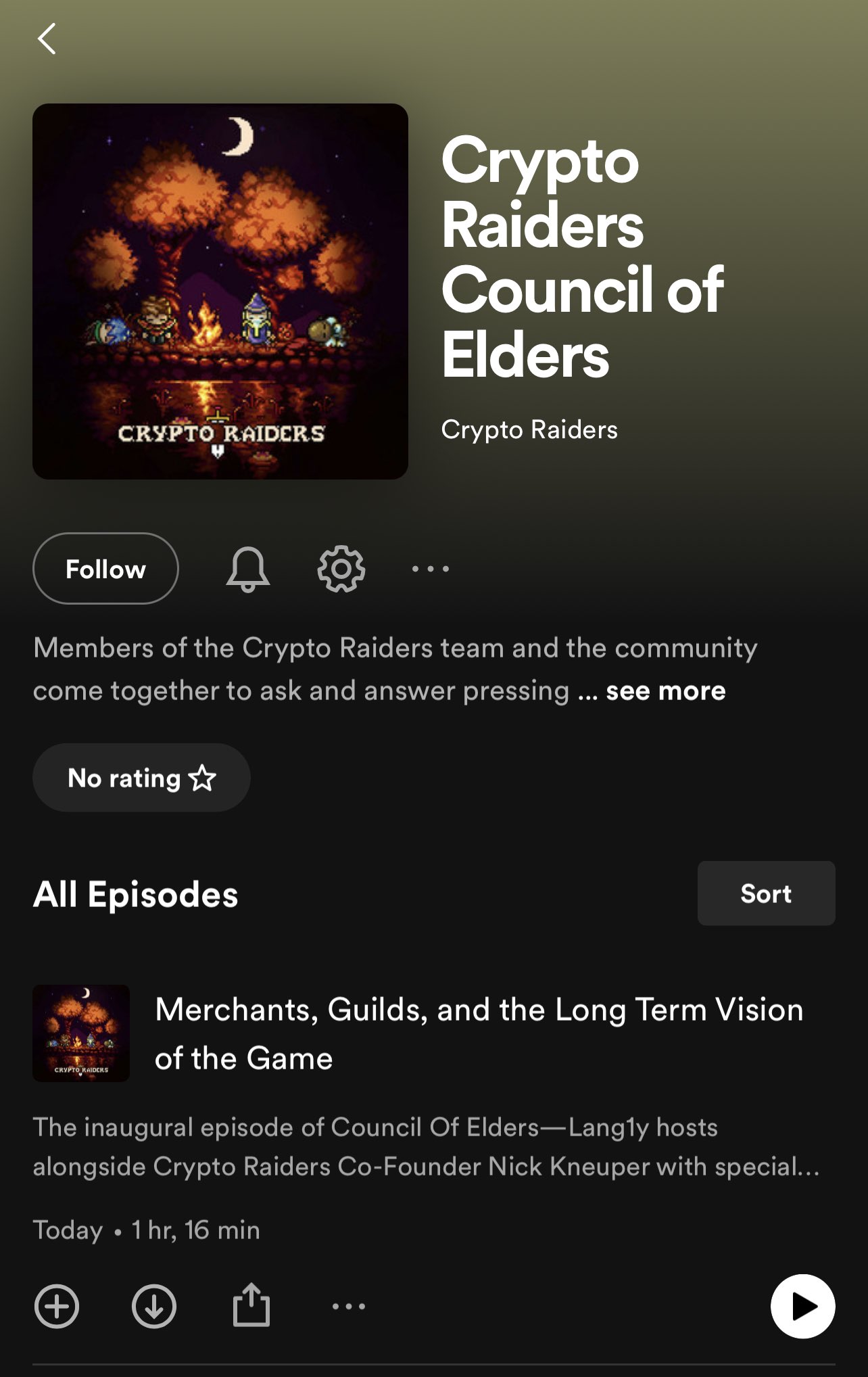 Twitter Followers: 28,804 (% increase)
Discord Members: 20,977 (% increase)


Economic News
The first week of accurate $AURUM emissions for $RAIDER stakers went into effect on 4/13, and spending was increased for the week prior and rewards were raised by 130,000 $AURUM from the previous week.
There is currently $28.5 million in the $RAIDER staking pool, and $21.1 million in the four liquidity pools.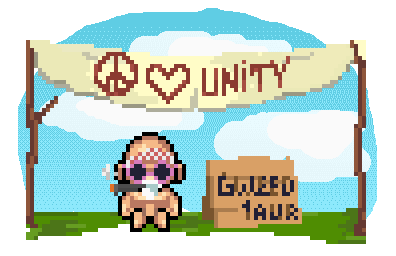 Unique Holders Raiders: 5,448 (3% increase)
Unique Holders MOBS: 1,597 (1% increase)
Unique Holders Mounts: 528 (No change)
Unique Holders $AURUM: 4,394 (2% increase)
Unique Holders $RAIDER: 4,779 (5% increase)
Floor Price Raiders: .019 ETH (5% decrease)
Floor Price Gen 1 Raiders: .148 ETH (2% decrease)
Floor Price MOBS: .069 ETH (34% decrease)
Floor Price Mounts: .102 ETH (30% decrease)
Current price $AURUM: $0.0266 (1% increase)
Current price $RAIDER: $2.76 (10% decrease)
7 day Volume Raiders: 15.72 ETH (45% decrease)
7 day Volume MOBS: 10.26 ETH (60% decrease)
7 day Volume Mounts: 1.28 ETH (72% decrease)