Crypto Raiders Newsletter 4/25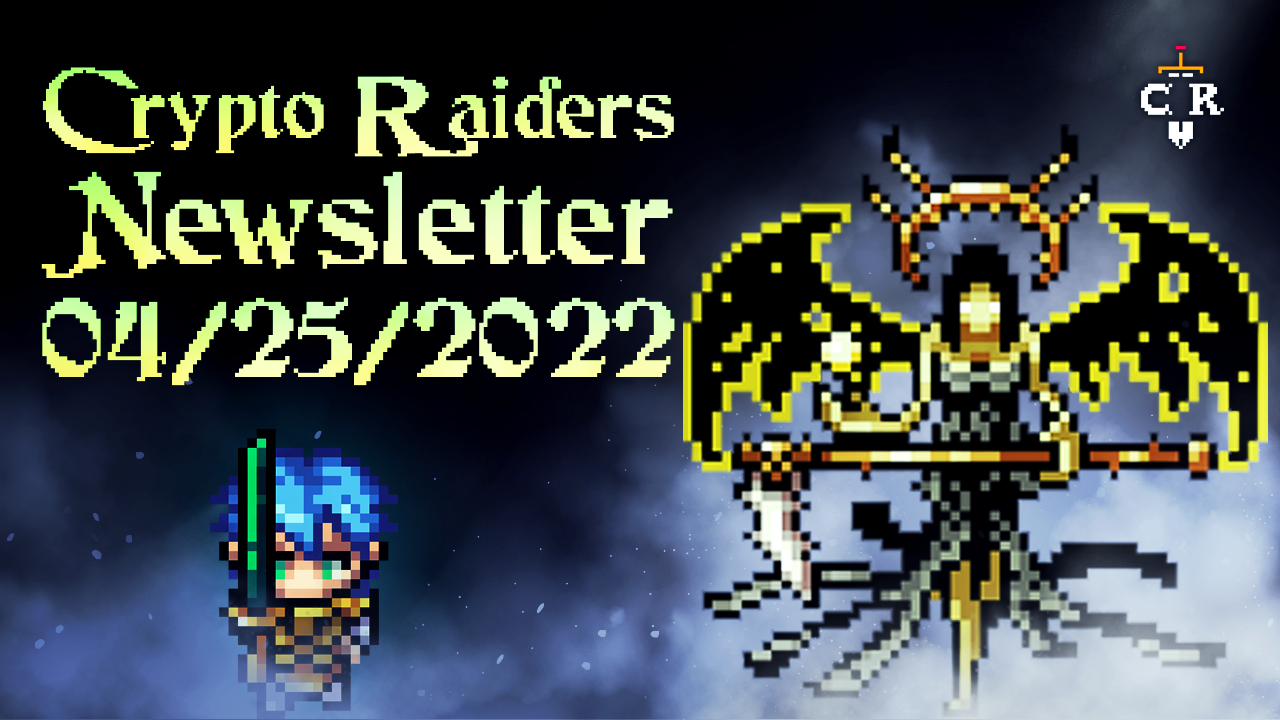 Game News

Act 3 Dungeon 1 will be dropping this WENsday, 4/27!
We announced a large update to the Crypto Raiders economy that substantially increases $AURUM bonuses to earlier generations and switches over to daily runs (that can stack up to a cap), rather than a hard weekly reset time. Check out the full details in the screenshot below!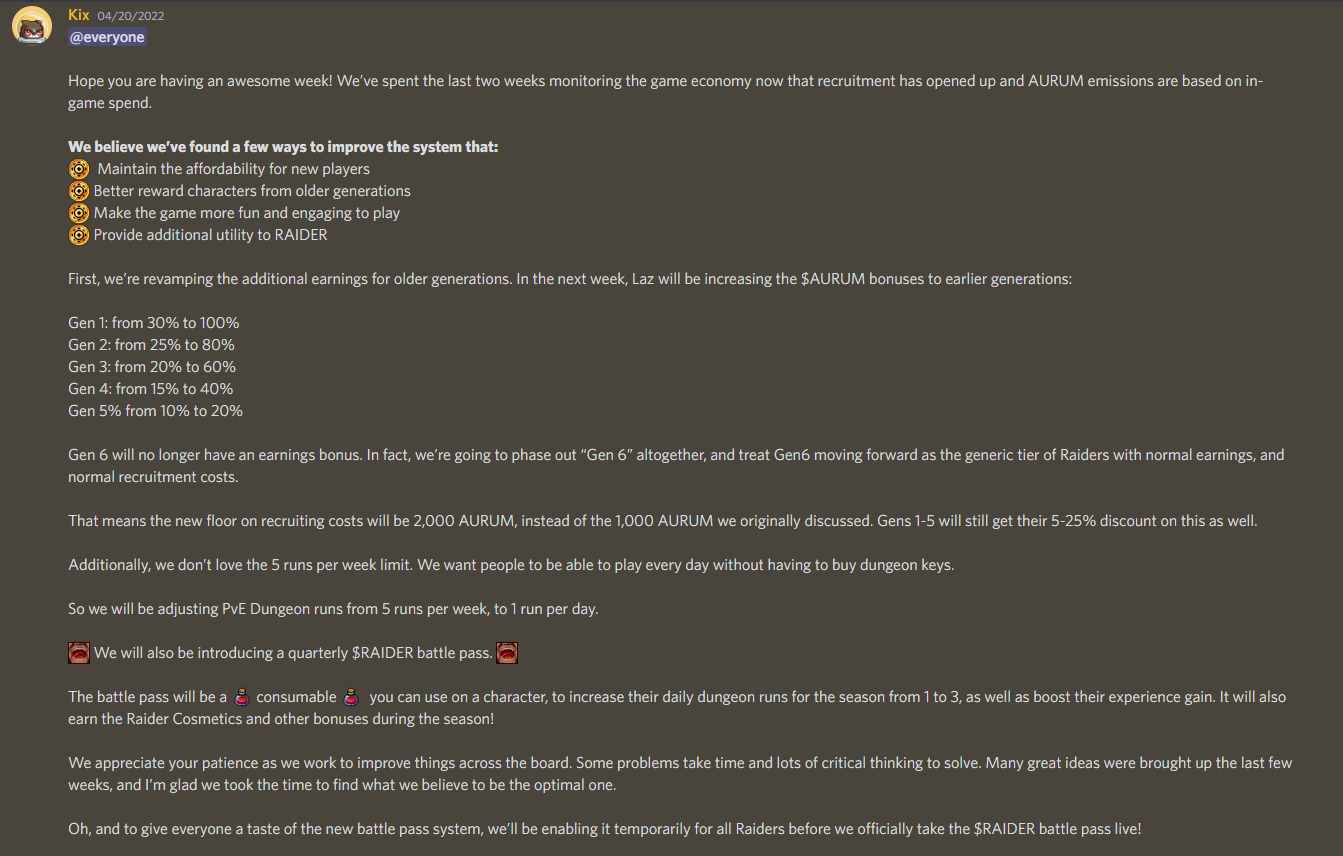 The community chose Portwynn as the name of the starting town in the CR overworld!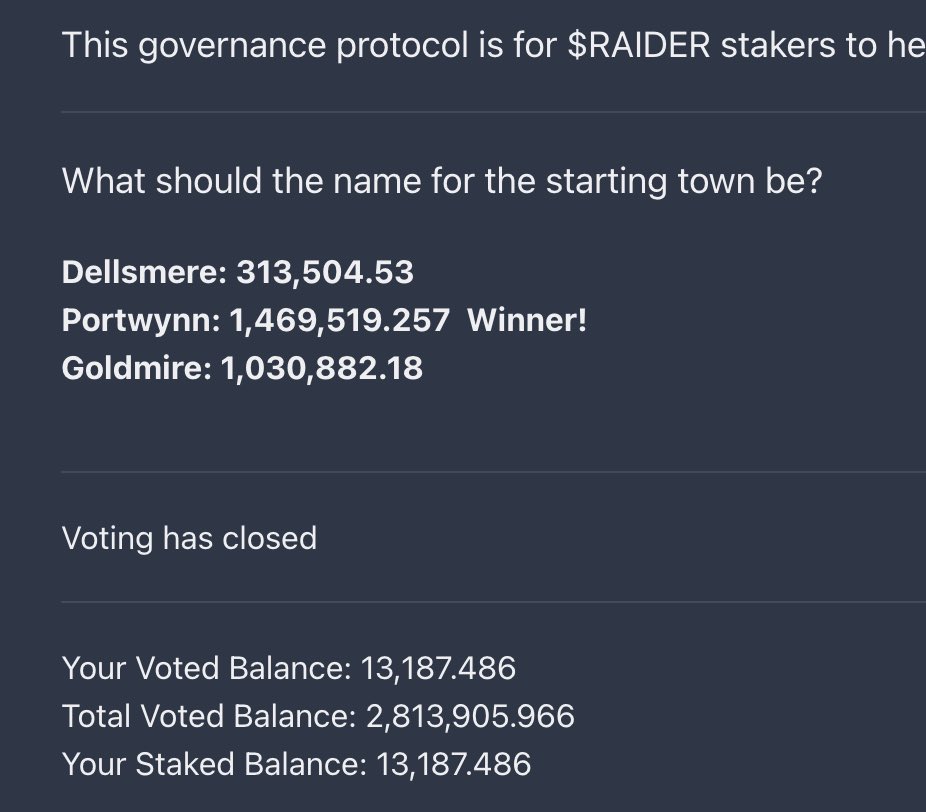 Community News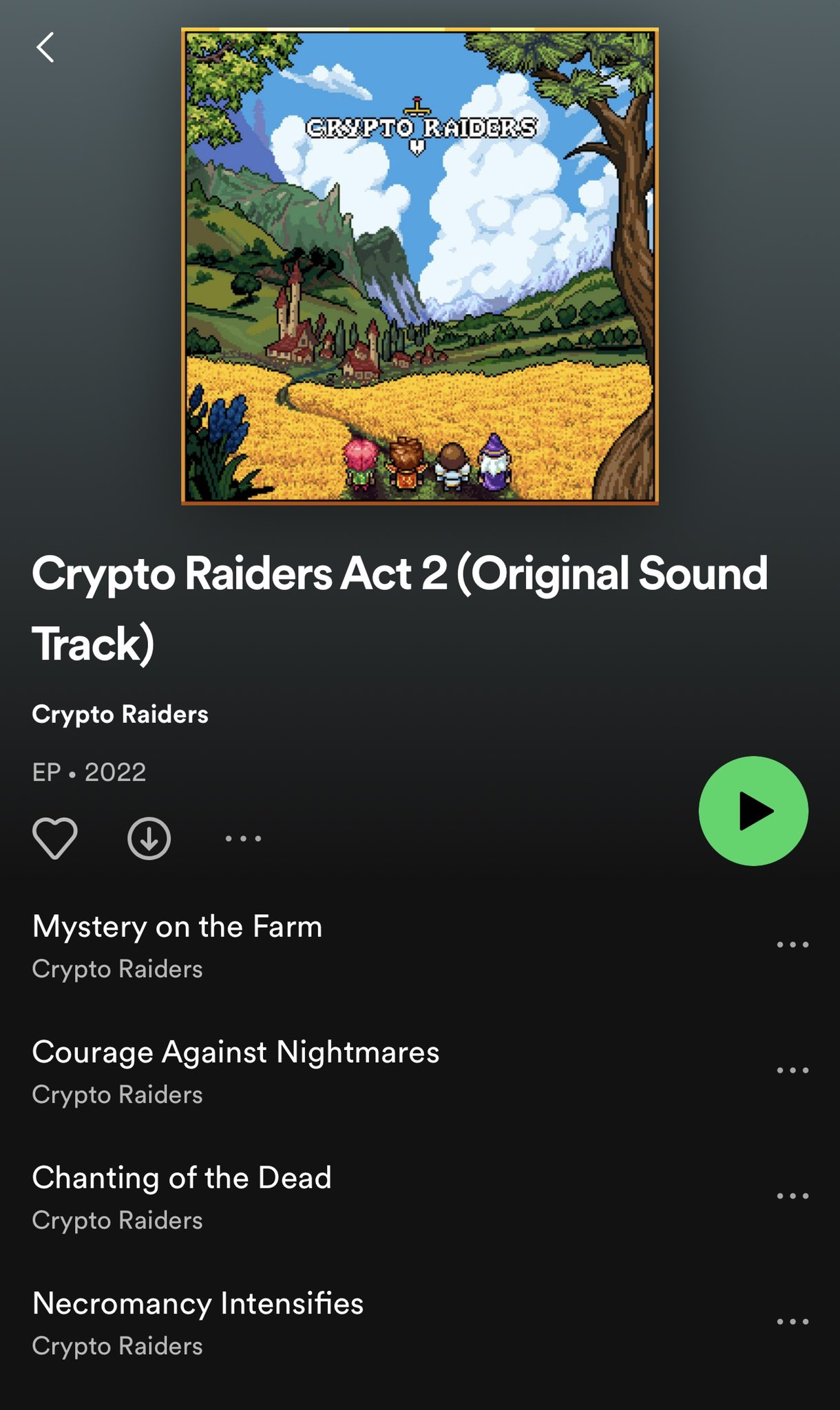 Lang1y and Tyrael will be hosting a community game night this Saturday at 7:00 PM CST on Crypto Raiders Twitch. We will be playing Among Us, Fortnite, and some Marbles giveaways!
This week, we will be removing all "verified" roles in the Discord for members and asking everyone to do a reverification with the bot to reset roles. We will make an announcement when this happens!

Twitter Followers: 28,905 (1% increase)
Discord Members: 21,148 (1% increase)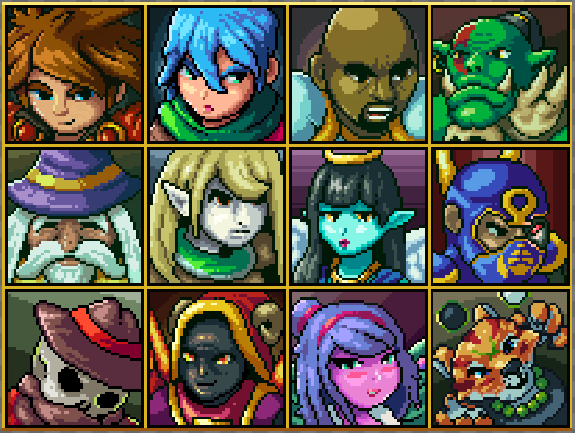 Economic News

We ran into some hiccups getting the soulbound scroll airdrop sent out to Raiders on quests, and are working on an alternate solution to release ASAP.
There is currently $19.5 million in the $RAIDER staking pool, and $17.4 million in the four liquidity pools.

Unique Holders Raiders: 5,523 (2% increase)
Unique Holders MOBS: 1,600 (1% increase)
Unique Holders Mounts: 531 (1% increase)
Unique Holders $AURUM: 4,401 (1% increase)
Unique Holders $RAIDER: 4,877 (2% increase)
Floor Price Raiders: .0166 ETH (13% decrease)
Floor Price Gen 1 Raiders: .16 ETH (9% increase)
Floor Price MOBS: .055 ETH (20% decrease)
Floor Price Mounts: .08 ETH (22% decrease)
Current price $AURUM: $0.0233 (12% decrease)
Current price $RAIDER: $2.02 (27% decrease)
7 day Volume Raiders: 21.17 ETH (35% increase)
7 day Volume MOBS: 9.49 ETH (8% decrease)
7 day Volume Mounts: 1.32 ETH (3% increase)
On-Chain $AURUM Spend: 3,351,000
Off-Chain $AURUM Spend: 159,000
Total $AURUM Spend: 3,510,000