Crypto Raiders x Galaxy Fight Club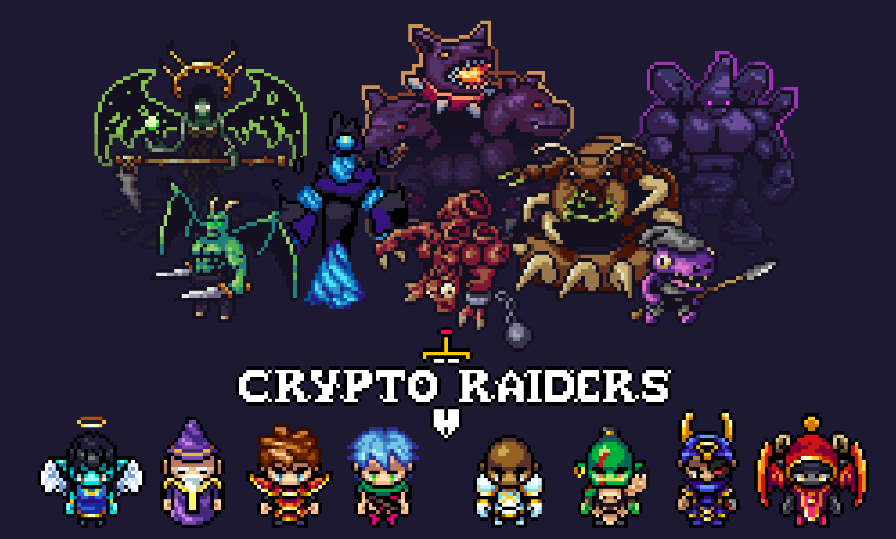 Play as your Raider in Cross-IP Metaverse Brawler, Galaxy Fight Club.

New partnership with Galaxy Fight Club—PvP Arena NFT
Genesis Gear Whitelist spots for Raiders
Galaxy Fight Club-themed dungeons coming with exclusive drops

We are excited to announce a brand new partnership with Galaxy Fight Club, another premiere project in the NFT gaming space! Galaxy Fight Club is a 3v3 PvP brawler with a collection of their own characters you can use as fighters.

Through partnerships with well-known projects including Bored Ape Yacht Club, Cyberkongz, Warriors of Aradena, Illuvium, and more, Galaxy Fight Club is introducing other avatars to allow gamers to play as their NFT from their favorite project.

With this announcement, Crypto Raiders will join that list of partnered projects featured in Galaxy Fight Club!

Raiders Join the Fight

Holders of Crypto Raiders NFTs will be able to bring their Raiders to battle in the Galaxy Fight Club arena. Using a Crypto Raider allows you to get exclusive loot drops from matches that are only available to Raiders.

Additionally, when your whole team utilizes characters from the same collection (e.g. all three players as Crypto Raiders), the team receives a combat bonus in the match.

In the future, Crypto Raiders will fund a $25k prize pool for a Raiders-only tournament in the Galaxy Fight Club 3v3 arena! We are excited to see Crypto Raiders brawl it out in real-time combat for $AURUM prizes.

To read more about how the partnership will work and other added benefits in-game, read the Galaxy Fight Club Medium article.

The Genesis Gear Whitelist

The Crypto Raiders community will have the opportunity to participate in Galaxy Fight Club's Genesis Gear Collection Whitelist.
The Genesis Gear Collection allows players from partnered projects to receive weapons. The weapons from this collection act as keys to win the highest tiers of loot inside the game. Owning these weapons allows holders to make full use of the P2E mechanics within Galaxy Fight Club.

The Whitelist drop begins November 10th, at 7:00 PM EST and will last for 24 hours before opening to the public.

Galaxy Fight Club Dungeon

In the coming months, we will release a special Galaxy Fight Club-themed dungeon! The limited-time dungeon will feature exclusive Galaxy Fight Club loot, enemies, and a unique boss to fight. The dungeon could also have special drops like NFTs or Galaxy Fight Club's utility currency, $GCOIN.

Join our Discord and the Galaxy Fight Club Discord to join the community, ask questions, and show support.