Duels - Welcome to the Arena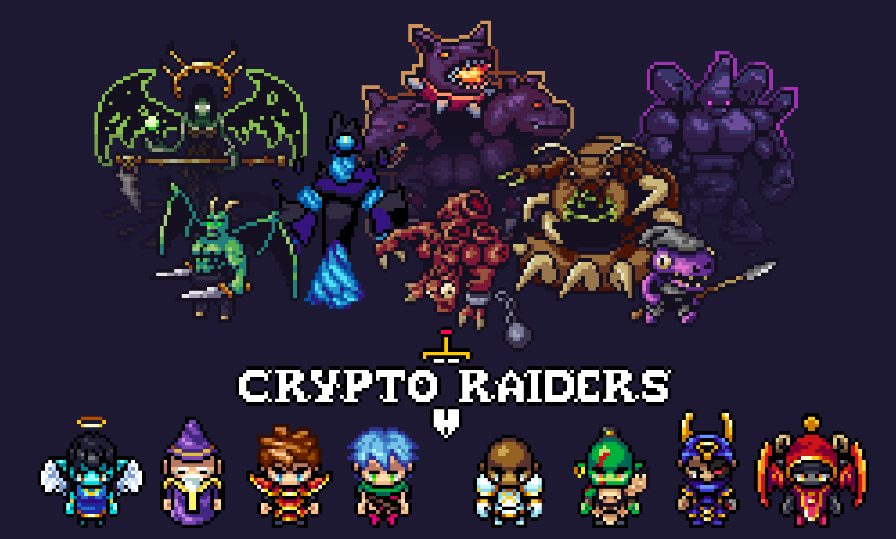 Welcome to the Arena
Build rivalries and defeat opponents in Duels...a brand new Crypto Raiders PvP experience.

New PvP game mode to broaden Raider activity
Alpha dropping mid-late November
Passive and active dueling options
Prize pools and leaderboards coming soon
Join our Discord and buy a Raider on OpenSea

Raiders have enjoyed running dungeons in our roguelike experience, finding gear, leveling up, and beating (or getting beat by) a couple of the bosses. Within this experience, people have built rivalries showing off their gear in our Discord community, and now it's time to see what your Raiders are made of.

By introducing Duels in alpha gameplay coming mid-late November, players will benefit from additional content and interaction in the Crypto Raiders game.

This new PvP game mode will allow players to fight their friends and foes in an arena, show off their prowess on the universal leaderboard, and compete for $AURUM in tournaments and seasons.

Enabling Duels

Duels can be either passive or active. On launch, Raiders will join the pool of duellers by opting into duels with an "Enable Duels" option on the Crypto Raiders website.

As an active dueller, you can choose a Raider to duel with and pick your opponent to dominate in the arena.

Passive duellers simply enable duels, allowing other players to duel them.

The dueling interface will work similarly to the current iteration of fighting in dungeons. The active attacker will use the current attack mechanic, while passive duellers will act similarly to the enemy MOBS in dungeons.

The duel will take both Raiders' stats into account when attacking and defending against attacks.

Whether dueling actively by picking an opponent and fighting or passively leaving your Raider in the pool of duellers, results will be recorded for both Raiders to build out a record of wins and losses.

Duels Roadmap

Building out this iteration of the dueling system is just the first step for providing PvP to the Crypto Raiders playerbase. Even more developments in dueling will be coming in the next couple of months both before and after the Unity port. These updates will include:

Tournaments and seasons to challenge friends and rise to the top
Universal leaderboard to compare Raiders PvP history
Matchmaking algorithm that factors in win-rate and Raider levels

Season 1 Arena Pass

Our first season will begin in Q1 2022. With Season 1 of Duels comes fame, glory, and a growing prize pool. Duellers who want to compete in the season will purchase an Arena Pass.

The prize pool for Season 1 will include a minimum of $100k funded by the treasury to reward the top 25% of duellers proportional to their rankings.

On top of this guaranteed pool, 50% of all Arena Passes will go towards growing the pool. This means the pool will grow beyond $100k based on the number of participating duellers.

Aside from the monetary rewards, expect exclusive gear and rewards based on your duel level. These rewards are unlocked in-season as you level up, so you can show off all your progress to your friends...or foes.

Our new dueling mechanic will allow you to show off your Raider in a way you never could before. You can join our Discord and buy a Raider on OpenSea to make enemies and tear them down, starting mid-late November.