January Duels Recap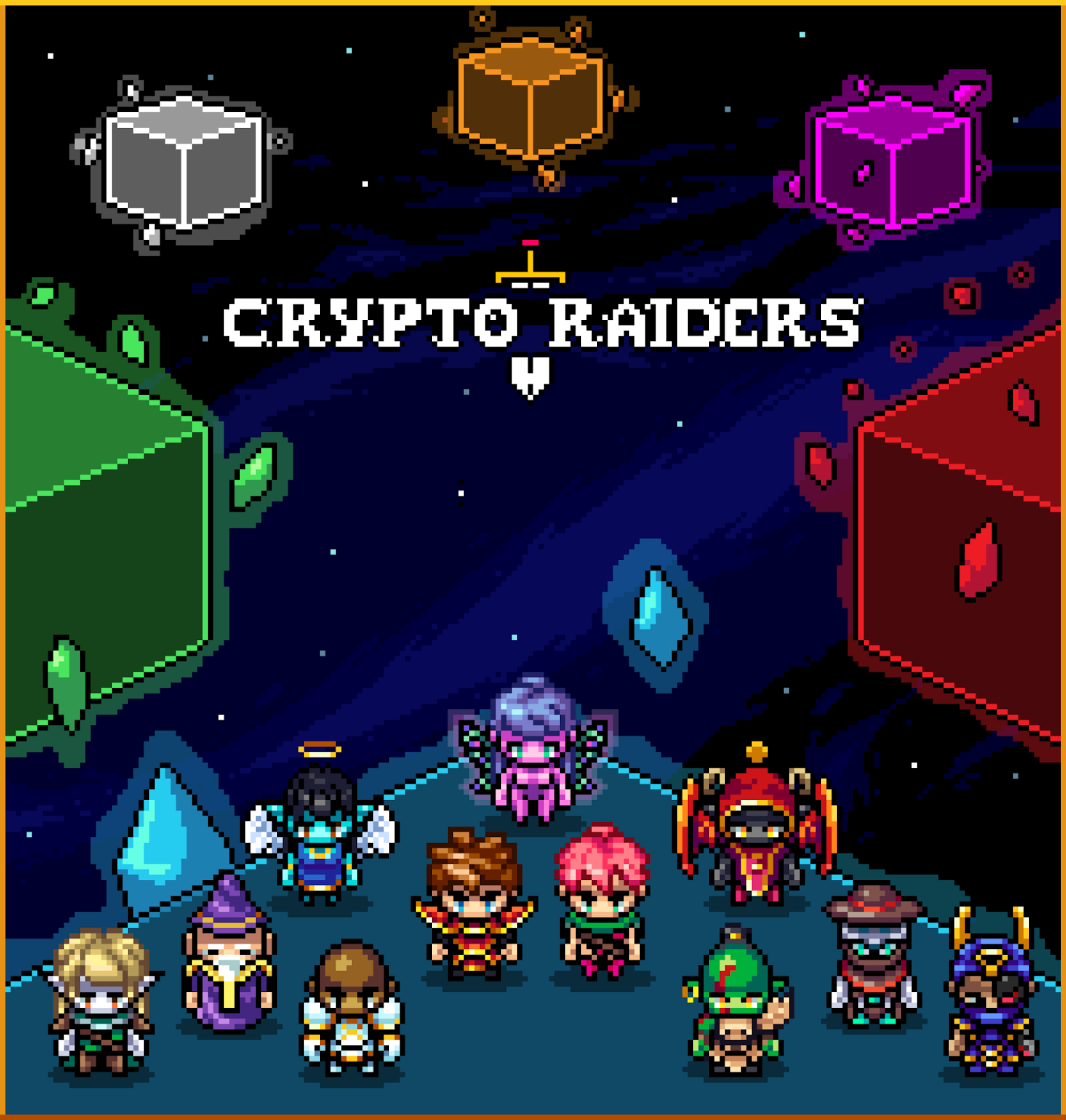 It has been a great start to the year for Duels, and we are only getting started. Beyond daily tournaments, we introduced a new monthly structure, a stat rework, and have some other big news on the way!
January Invitational
February Duels
January Leaderboard
Meta Shift
The Future of Duels
January Invitational
The first month of Crypto Raiders Daily Duels has come to an end. To wrap up the month, we hosted an invitational for the top 64 players in the January standings, with $10,000 USD in $AURUM prizes.
January Invitational Prize Structure
1st) 100,000 aurum
2nd) 55,000 aurum
3rd) 35,000 aurum
4th) 20,000 aurum
5-8) 12,500 aurum
9-16) 5000 aurum
In addition to their $AURUM prize, the top 8 players are also receiving a special invite to a special February tournament–details on that are coming later this week.
February Duels
The monthly leaderboard has reset, and all players have started with 0 points. Daily Tournaments will continue, and the month will end with another invitational with a large $AURUM prize pool.
Make sure to keep grinding those points; who knows what opportunities they might lead to…
Daily Tournament Point Distribution
1st - 10
2nd- 7
3rd- 5        
4th- 5  
5th - 8th  - 3
9th + - 1
January Leaderboard
1st)    Sunforger
2nd)   Flitser
3rd)    BingoBango
4th)   Kennabearrrr
Top Player Comments
BingoBango - The daily duel tournaments have been a lot of fun and a great way to get to know the community of duelists. I'm excited for the big end of January tournament and for all the things to come.  Shout out to HelV, my arch nemesis. I'll beat you one day!
Flitser - People are starting to figure out how to adjust to the meta. The spread in points in top 15 is getting thin. Time to grind some more dungeons
Sunforger - Level-capped tournament was a lot of fun. It also pushed the thinking about most effective way to raid dungeons to the next level. It turned out that it is possible to beat Olgo at level 5 and get very good gear. Ice Barrier proved to be OP, allowing to beat much higher level bosses, glad that it got nerfed. I'm looking forward to other limited tournaments, like the idea SaS described of using exactly 200 keys to level up and then fight among these characters.
Meta Shift
The restricted level tournaments were dominated by Raider ID 25336–Sunforger won every level 5 tournament. You might be surprised looking at this player's item realizing this raider is only level 5. A couple of lucky drops at the start and running away a couple of times when he was about to lose gave him everything he needed to dominate this format.
Raider: 25336
Owner: Sunforger
Weapon: Skull Slicer
Armor: Dark Sorcerers Cowl
Rune: Ice Barrier
That being said, this wasn't the real intention for these tournaments. These tournaments were created to allow players a step up to joining the tournament format. We learned from this experience and will be looking to add more restrictions in the future, giving newer players a chance to win.
Classic Meta
In January, the original meta was still active: Agility builds with Krok Jaw/Vile Gambeson being the best, with Red Nose/Vile Gambeson being a second-place pick. January brought a new dungeon and stat changes, which shifted the meta quite a bit. Agility disappeared for the most part. Book of the Dead, an epic drop, started appearing often in the tournaments and decided the first "meta build" of the month.
Raider: 12066
Owner: Kennabearrrr
Weapon: Book of the Dead
Armor: Krok Scale Mail
Rune: Ice Barrier
Stat Allocation: 49 Intelligence
Ice Barrier was still at its peak at this time, so the combined INT from the Book of the Dead + Krok Scale Mail provided an insane Ice Barrier. This, combined with the damage reduction from all the STR, made the build a tank while providing a lot of damage with the crit chance/damage from INT. Shortly after, Ice Barrier did get updated, shifting the upcoming meta more towards STR.
Raider: 2167
Owner: BingoBango
Weapon: Skull Masher
Armor: Krok Scale Mail
Rune: Stone Skin
Stat Allocation: 49 Strength
We all remember the #buffstr chants from last season. Well, it's finally here. This extremely tanky build is tough to kill, and the INT as a secondary stat also provides for enough damage and hit chance to deal enough damage while tanking any and all damage. People were amazed at first by how good this uncommon weapon actually is. It's not about the amount of stats; it's about having the perfect combination of stats.
An interesting variation of this build popped up as well:
Raider: 18691
Owner: Zulvke
Weapon: Skull Divider
Armor: Krok Scale Mail
Rune: Stone Skin
Stat Allocation: 40 Strength – 9 Intelligence
The Skull Divider in this build gives more STR, but it also offers AGI instead of INT. The AGI provided a unique opportunity with the meta shift. Since STR v. STR is often decided by who attacks first, the AGI gave this Raider the edge it needed to win with a slightly increased chance to dodge. Zulvke made up for the lack of INT on his weapon by investing some points into it, making him the first player to win tournaments when not investing all of the stat points into one attribute.
This got confirmed by the following raider that placed 4th in the monthly final:
Raider: 7717
Owner: DanK
Weapon: Skull Divider
Armor: Poncho of the Dead
Rune: Enflame
Stat Allocation: 49 Strength
This build is focused on agility as the secondary stat but performed surprisingly well.
Raider: 519
Owner: LobsterKing
Weapon: Lightbringer
Armor: Krok Scale Mail
Rune: Stone Skin
Stat Allocation: 49 Strength
With the introduction of Olgo, we also got the first legendary in the game–the Lightbringer. Since its primary stat is STR, the current meta, it was only a matter of time for these to pop up and dominate the tournament scene. This build won the tournament and dominated the top 8 overall.
The Future of Duels
In addition to running our traditional duels format, we also want to include new and different formats for Raiders to play in. We hosted a small series in January where only Raiders level 5 and under can play. Moving forward, we will continue to find ways to spice up the rules for duels for both competitive and casual players.
As mentioned before, we will also have a special Duel event coming up–the top 8 of the monthly finals already won an invite to this event. More info about this will follow later!
To receive information on tournaments and future events, make sure you're in our Discord and have the Duelist role to be notified!